Description
The air-potato, Dioscorea bulbifera, is an incredible perennial plant. The edible tuber of the crop grows in the leaf axils of the vine, meaning the tubers hang in the air! Although this is called air-potato, it is truly a yam. There are toxic varieties that are highly invasive in some parts of the world; however, this variety is delicious and completely edible. The vine can grow 40' or more in a season, and produces an abundance of tubers.
This is a fast growing vine that has the potential to become invasive. Please do not plant in, or near the native forest, as that ecosystem is too fragile to have another invasive species.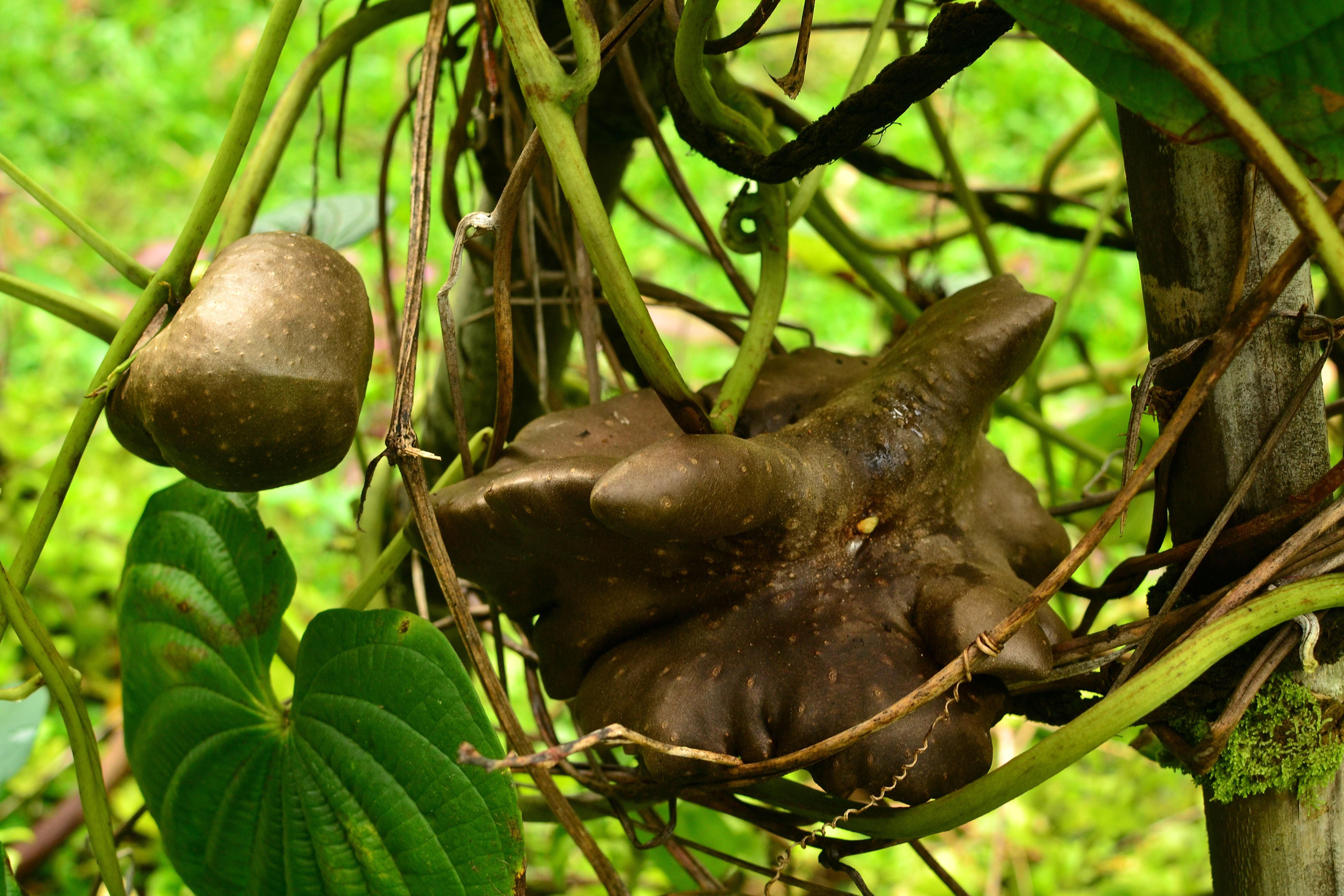 Propagation
Take a small aerial tuber, or cut off a section of a large one, and stick it in the ground. I've noticed they will not sprout until spring, but once they sprout they don't stop growing until they die back in the fall/winter.
Any aerial tuber that falls to the ground and is not picked up will sprout, creating the potential for invasiveness.
Care
Stick into the ground. Wait for it to sprout. Guide onto a trellis. Consume tubers.
This is actually the easiest growing plant in my garden. If you are trying to keep it on a low trellis, you have to guide the vine daily or it will go crazy and jump anyway to get higher. I grow mine on a teepee trellis and just wrap the vine around the entire teepee.
The plant dies back after production of tubers in the fall/winter. The plant will regrow at the beginning of spring. No need to dig or touch the underground root.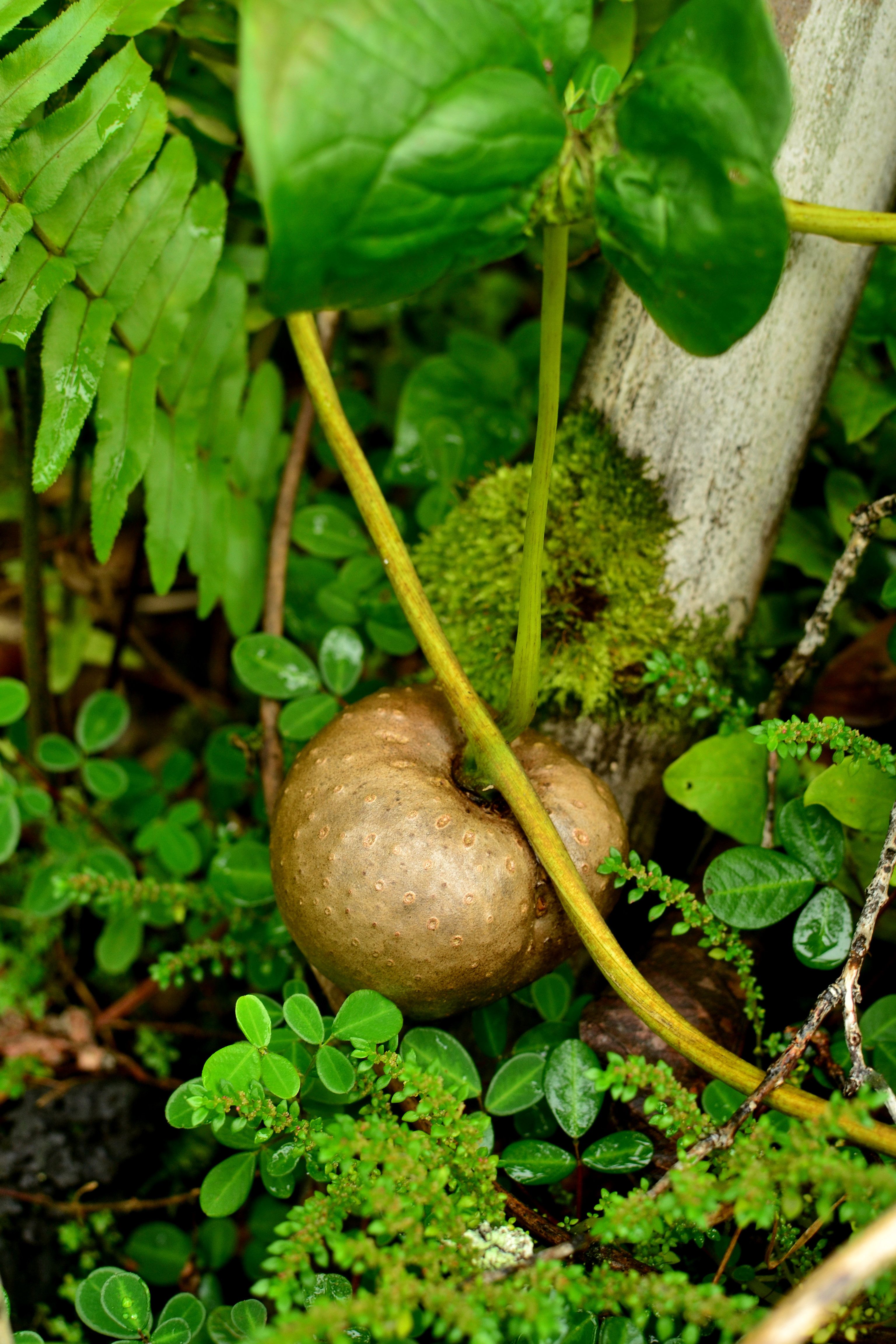 Eating
May be cooked just like any potato; baked, mashed, boiled. I've found removing the skin on the more mature tubers is beneficial.
Where to obtain planting materials
Ask someone you know who grows it for an aerial tuber. Make sure the person has eaten it and you are getting an edible variety.
My Garden
I've been growing air potato for two years now and I'm always surprised at the shapes and the angles of the aerial tubers! This plant is so fun to grow and show off to anyone that stops by! Air-potato is so easy to grow, easy to prepare and delicious. Everyone should be growing and eating this plant!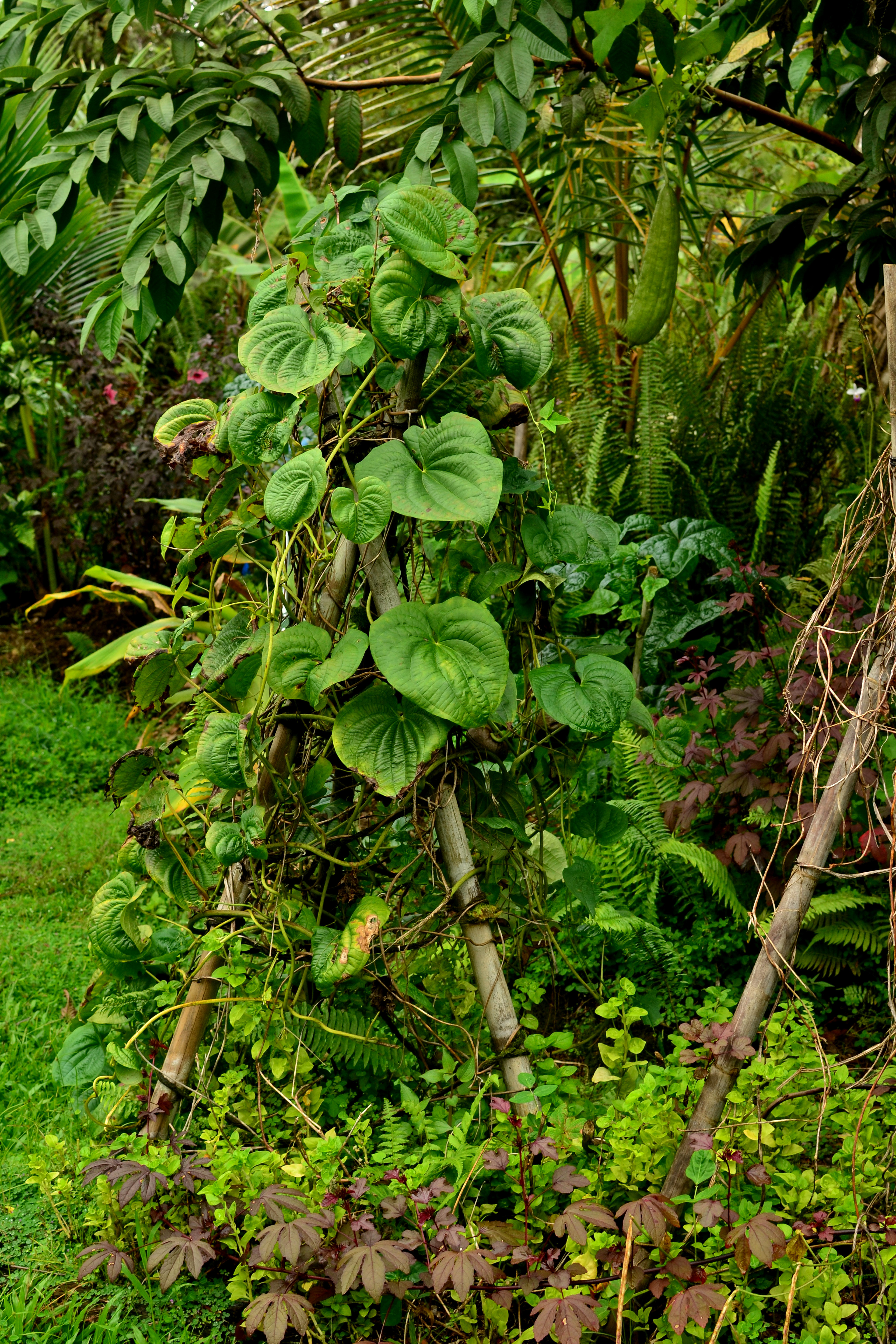 Happy Gardening!