Description
Cuban oregano, Plectranthus amboinicus, also called Spanish thyme, Indian borage, Greek oregano, oregano or false oregano, is a highly fragrant, quick growing, mat forming, perennial herb. This plant grows up to 3 feet tall and 5 feet wide if left untrimmed, the growth habit tends to sprawl, and becomes woody at its base. This plant is also highly ornamental and two varieties exist, a variegated variety and a solid green variety. The flavor of the herb is likened to oregano, thyme, and pine with a mix of peppery minty flavor. Quite a complex arrangement! In my opinion, it deserves its own distinct name, however, common names tend to describe other plants!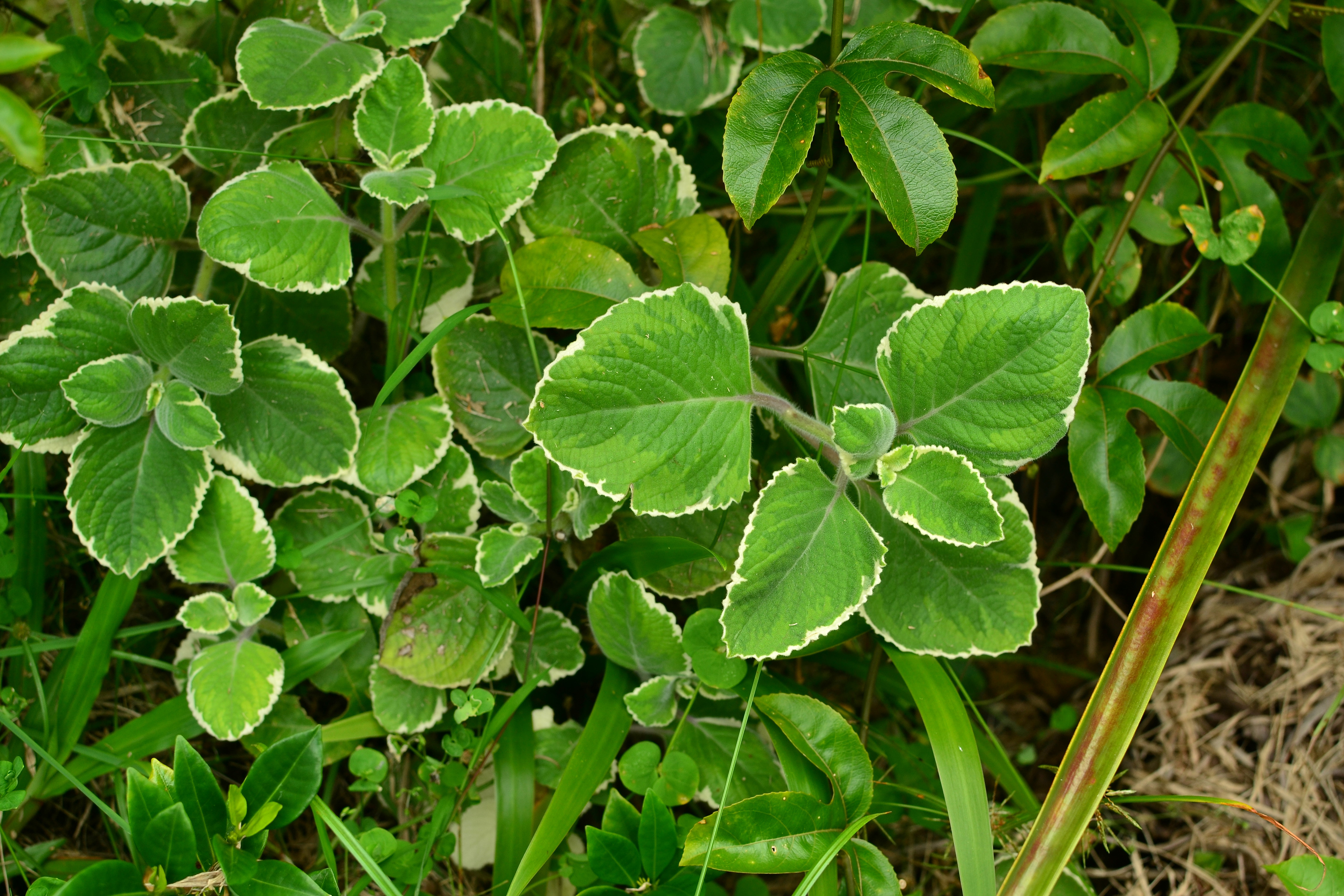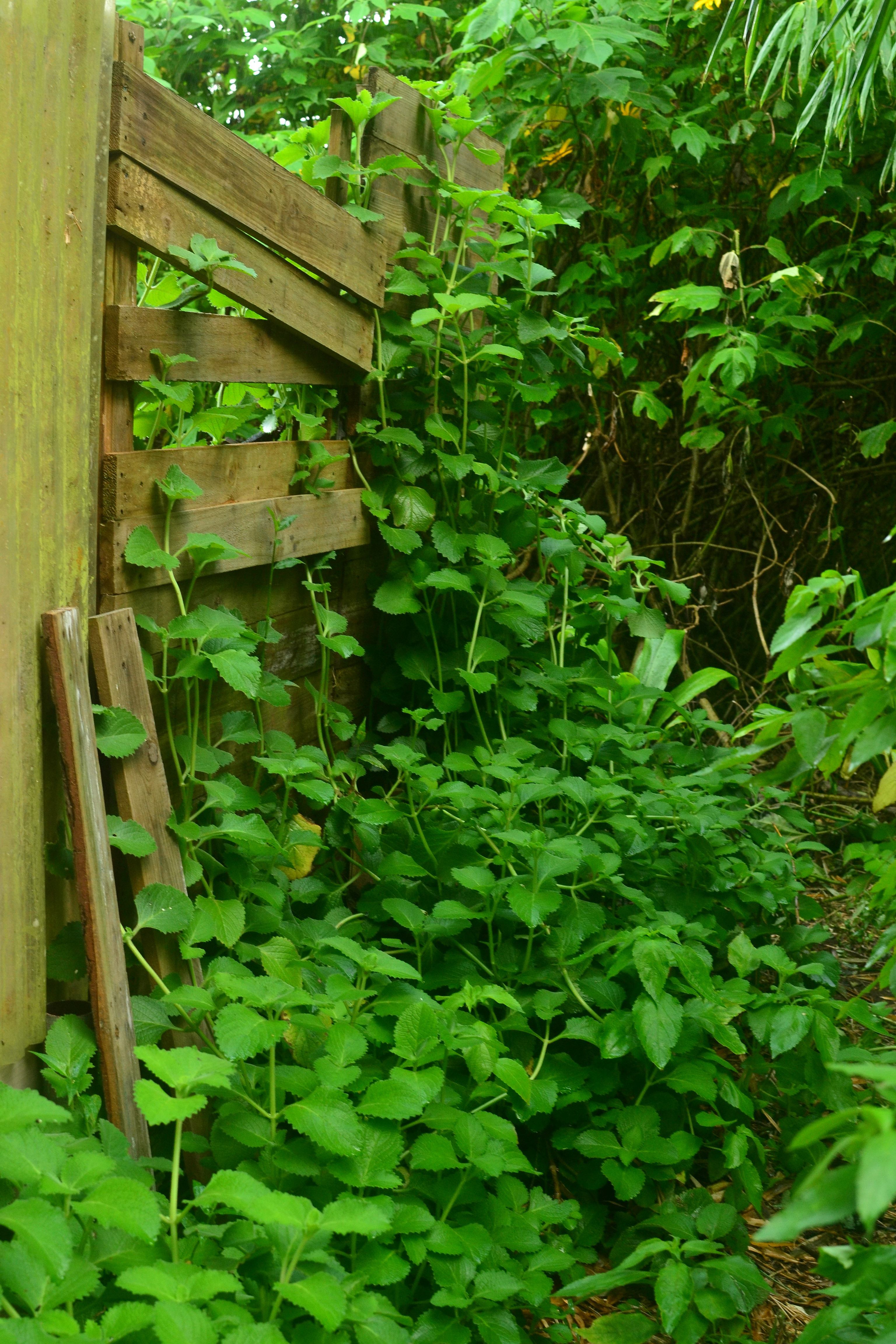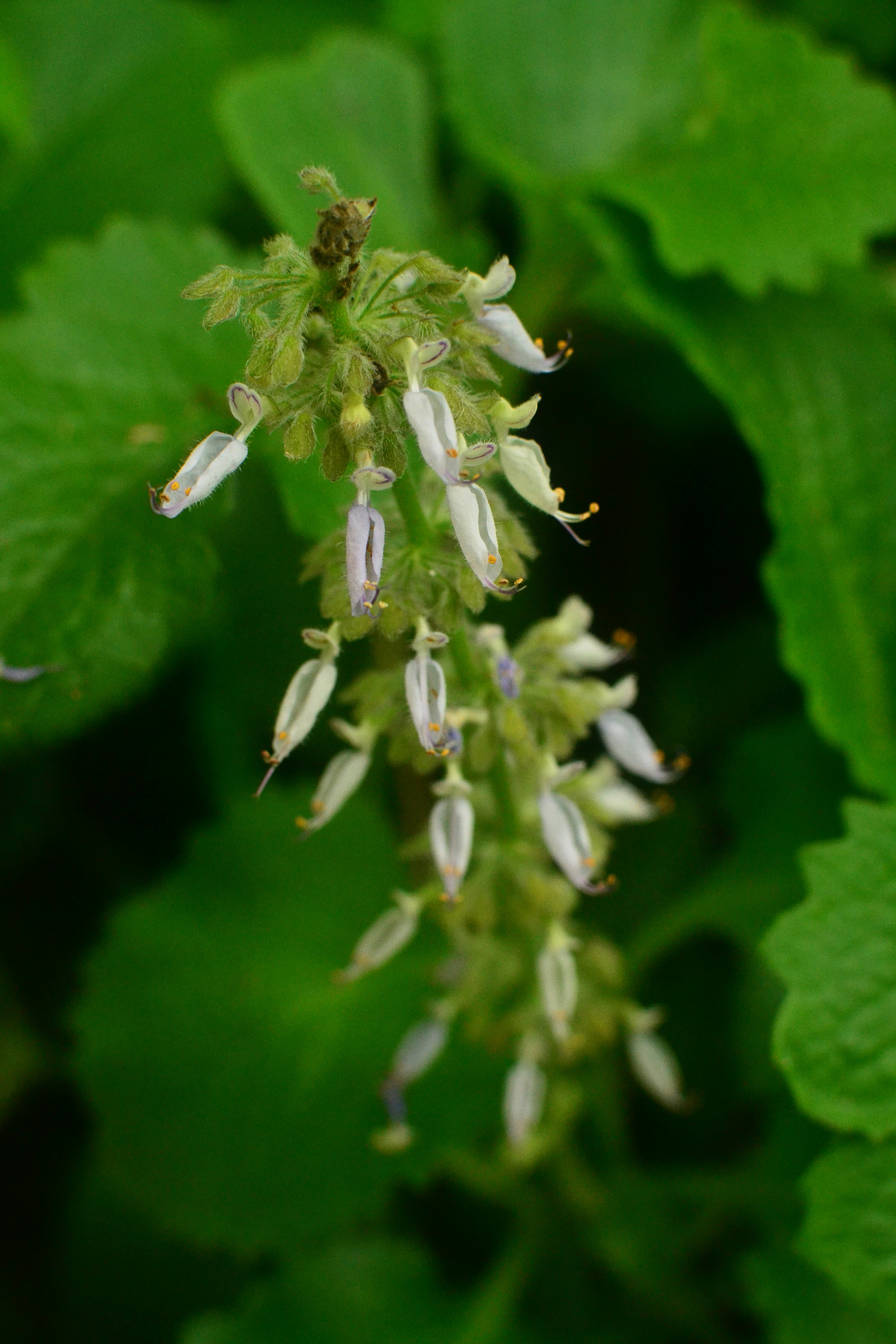 Propagation
Cuban oregano grows extremely easy as a cutting. Use cuttings 6-8 inches long and plant about 4 inches deep into the soil. It is best to start in shade and move into full sun once it develops roots. Or plant directly in the garden with some overhead vegetation cover to produce shade. However, a developed plant prefers full sun.
Care
Cuban oregano can withstand shade, but becomes leggy and thin, rather than a dense mat it forms in full sun. This plant grows quickly. Mature specimens become sparsely covered and leafless in the lower stems and regions of the plant. In order to counteract this behavior, regular pruning and harvesting is recommended.
Eating
The flavor is rather strong; therefore, a small quantity of fresh leaves is used for spicing. In its native range this herb is used for masking the intense aroma of fish, goat and game. This plant is also used medicinally to treat coughs, as well as minor infections and inflammation. The aromatic oils make this plant useful as an insect repellant and also for laundry scent.
Where to obtain planting materials
Ask anyone growing this plant for some cuttings. If you grow this plant you have plenty of propagation materials to share. This plant may also be found at some plant sales.
My Garden
I've grown Cuban oregano for a long time now, but most of my ground covers tend to get shaded due to the overwhelming abundance of growth in my garden. This plant can be easily maintained under shade as it grows slower and doesn't grow more than you can harvest. I worked at a horticulture therapy program where we grew Cuban oregano in full sun and it was always jumping out of its beds and trying to grow everywhere. Which is wonderful in the correct situations! It's a lovely plant to observe and smell. Give it space and let it grow. Currently here at my transitional garden it is already growing well on its own. With a little bit more care and tending it would fill space nicely.
Happy Gardening!