Description
Cranberry Hibiscus, Hibiscus acetosella, or false roselle is another beautiful delicious multi-purpose perennial. The maroon-red leaves and vibrant pink flowers of this plant make it worth growing on its own, but the leaves, flowers, and tender growth can all be eaten! The leaves taste slightly sour or pleasantly tart and keep their maroon color after cooking. The flowers are used to color teas and other beverages. This plant also contains anti-inflammatory properties! What's not to love?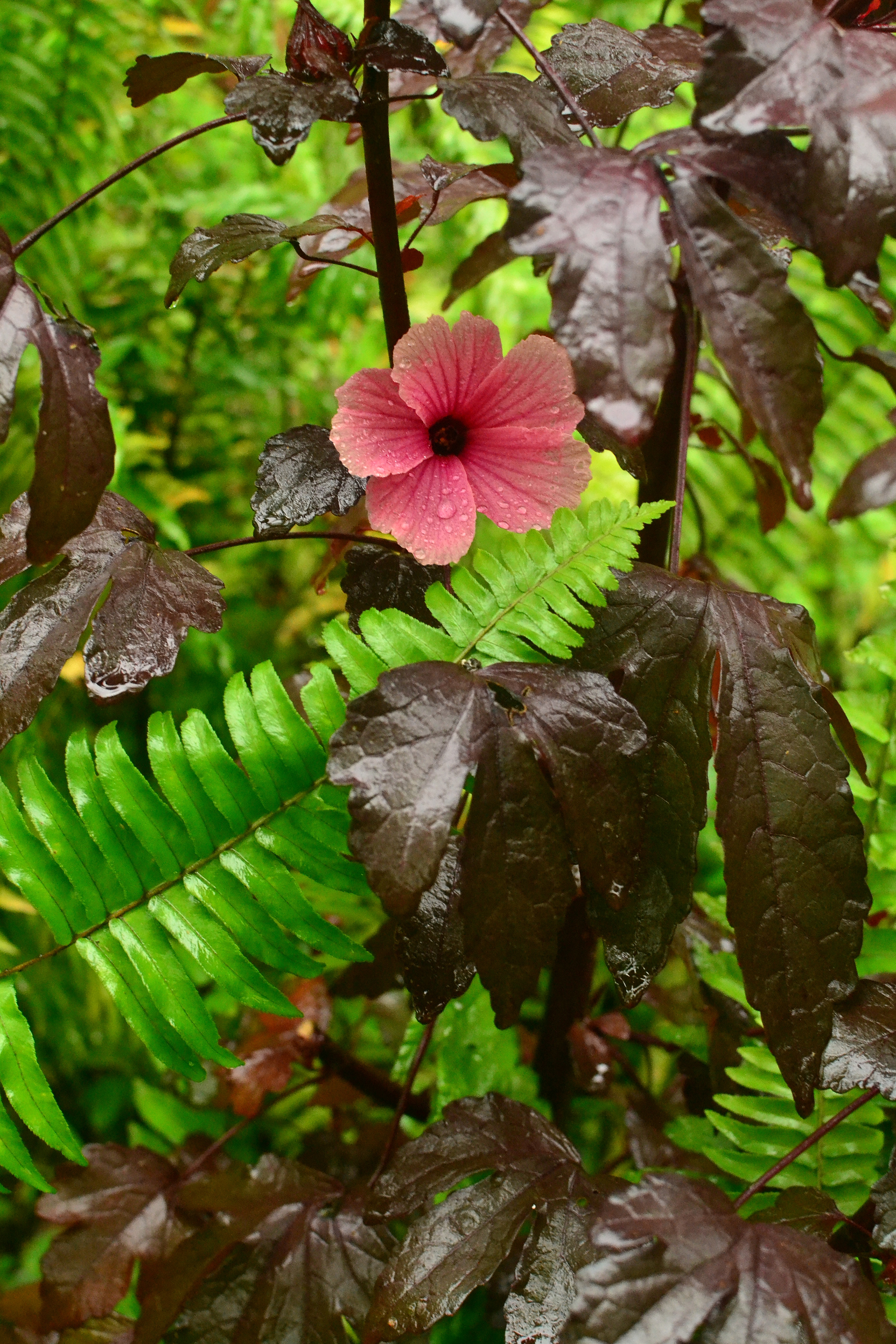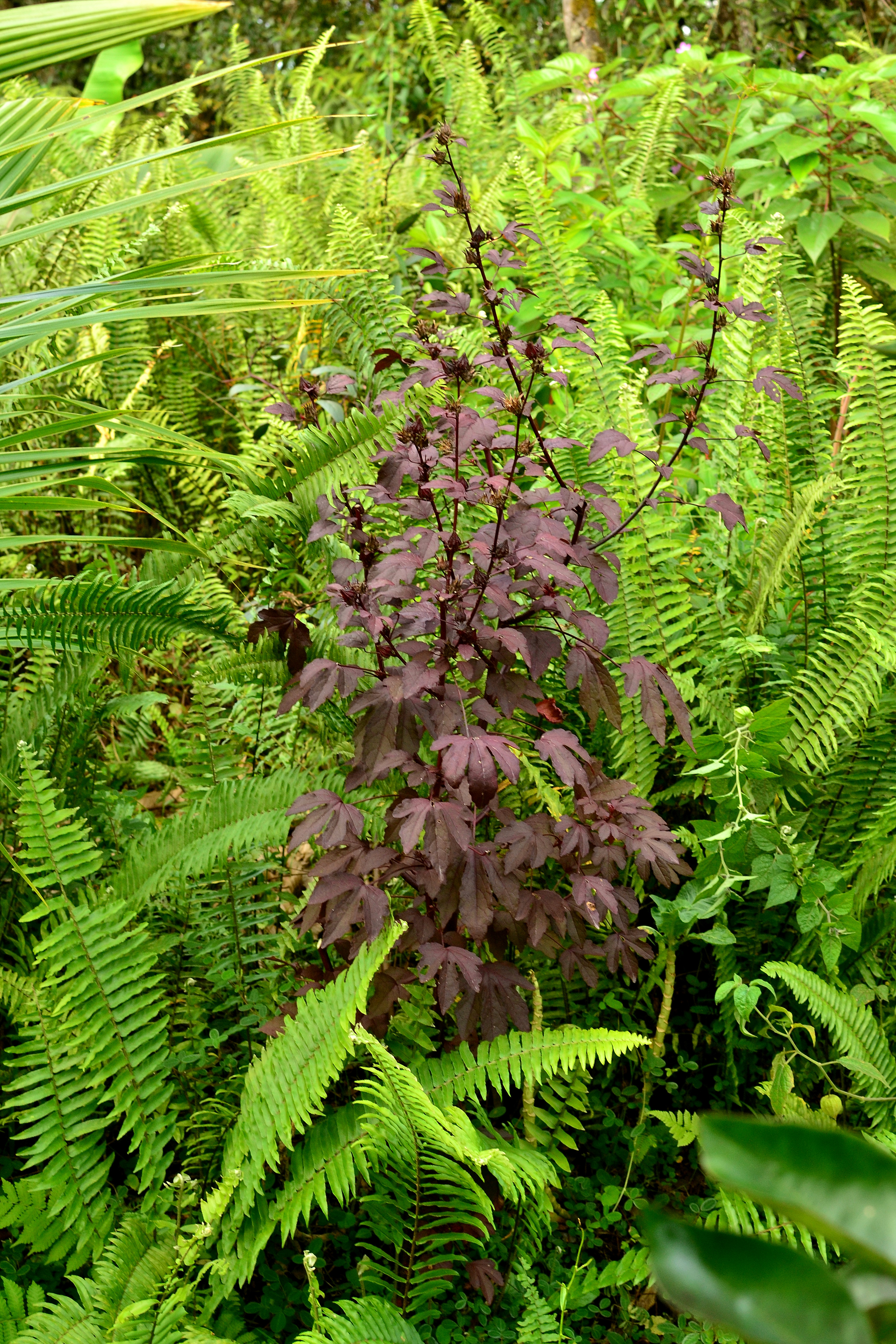 Propagation
Grown from seed or cuttings. Plants prefer full sun or slight shade.
Sow seeds 1/4-1/2 inch deep. Water daily. They are a little slow to establish, but well worth it. I have tons of seeds sprout still on the plant, see picture for directions.
Take cuttings 8-12 inches long and remove most leaves. Plant immediately or put in bucket of water, and transplant into ground once roots have developed.
Care
Make sure to water the plants heavily. Once established, they flower profusely making tons of leaves to eat and flowers to make tea!
Once they reach a desired height, I usually trim them to prevent them from falling over, giving me more plant to propagate and more leaves to eat.
Eating
You may eat the leaves raw or cooked. Sauteed, they retain their color better than boiling. I prefer not to eat too many of the leaves because of their sour quality, but a few added into a dish brightens it up! You can also eat the top few inches of tender stem.
Where to obtain planting materials
You can get cuttings from anyone you know growing Cranberry Hibiscus. You can buy seeds or potted plants from a nursery.
My Garden
Cranberry Hibiscus is basically a weed. It grows quickly and flowers abundantly creating tons of seeds. How perfect for a food source! So I've started spreading this plant around and its striking color makes any spot more attractive! Here are some of my areas containing Cranberry Hibiscus:
Happy Gardening!