Description
Spiny chaya, Cnidoscolus aconitifolius, is a highly nutritious, productive, and fast growing perennial tree 'spinach' that reaches heights of 20 feet. There are two main cultivated varieties, or species, of chaya. This article focuses on the specific spiny or estrella variety. Although there is some confusion with naming as well, I'm going to stick with this specie as the spiny chaya and the spineless chaya as Cnidoscolus chayamansa, which will have a write up at a later time. Chaya is rich in protein, calcium, iron, carotene, riboflavin, niacin, and ascorbic acid! Once dried and ground it also becomes a great supplement for us humans or for great animal feed. And really, it's just a beautiful plant!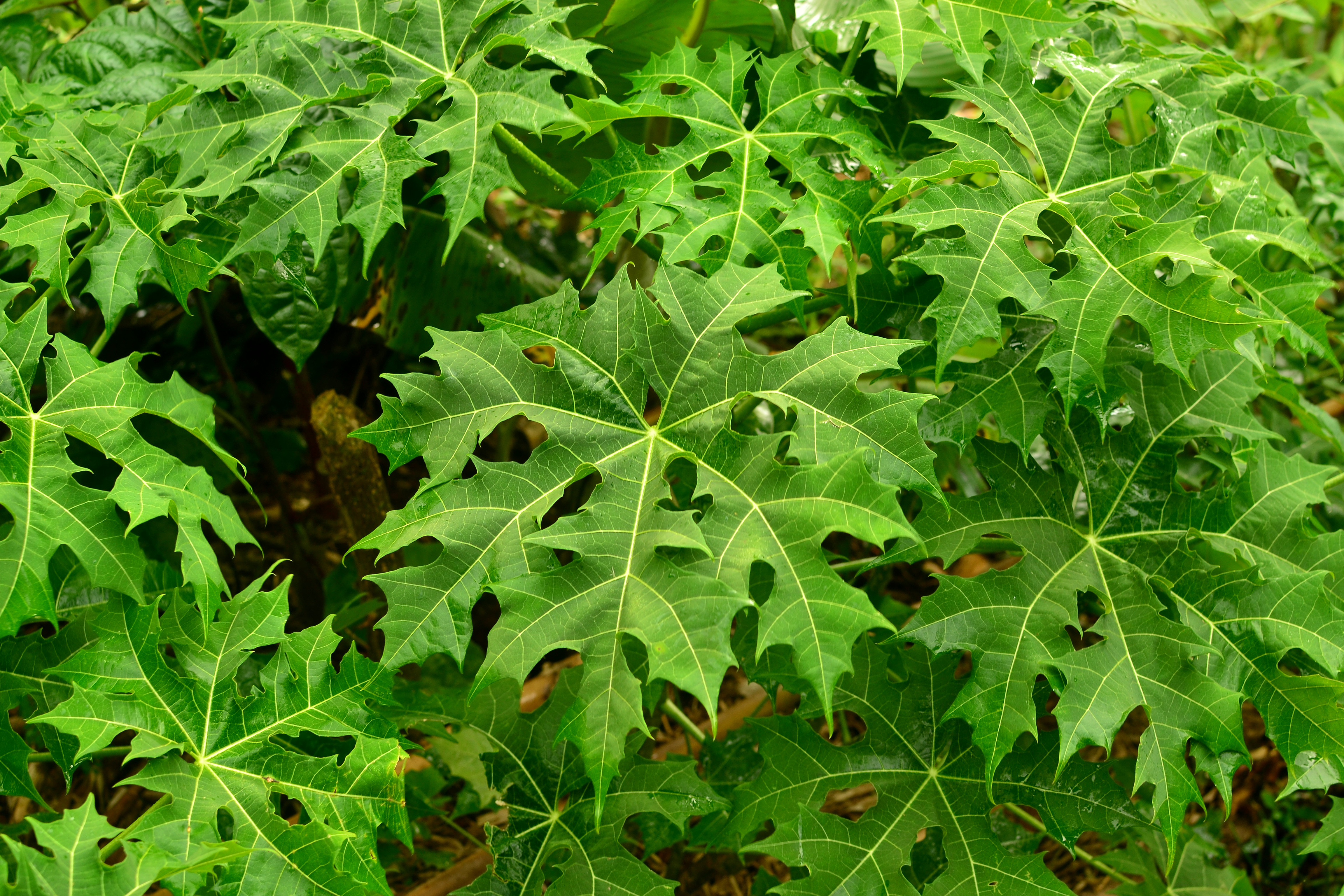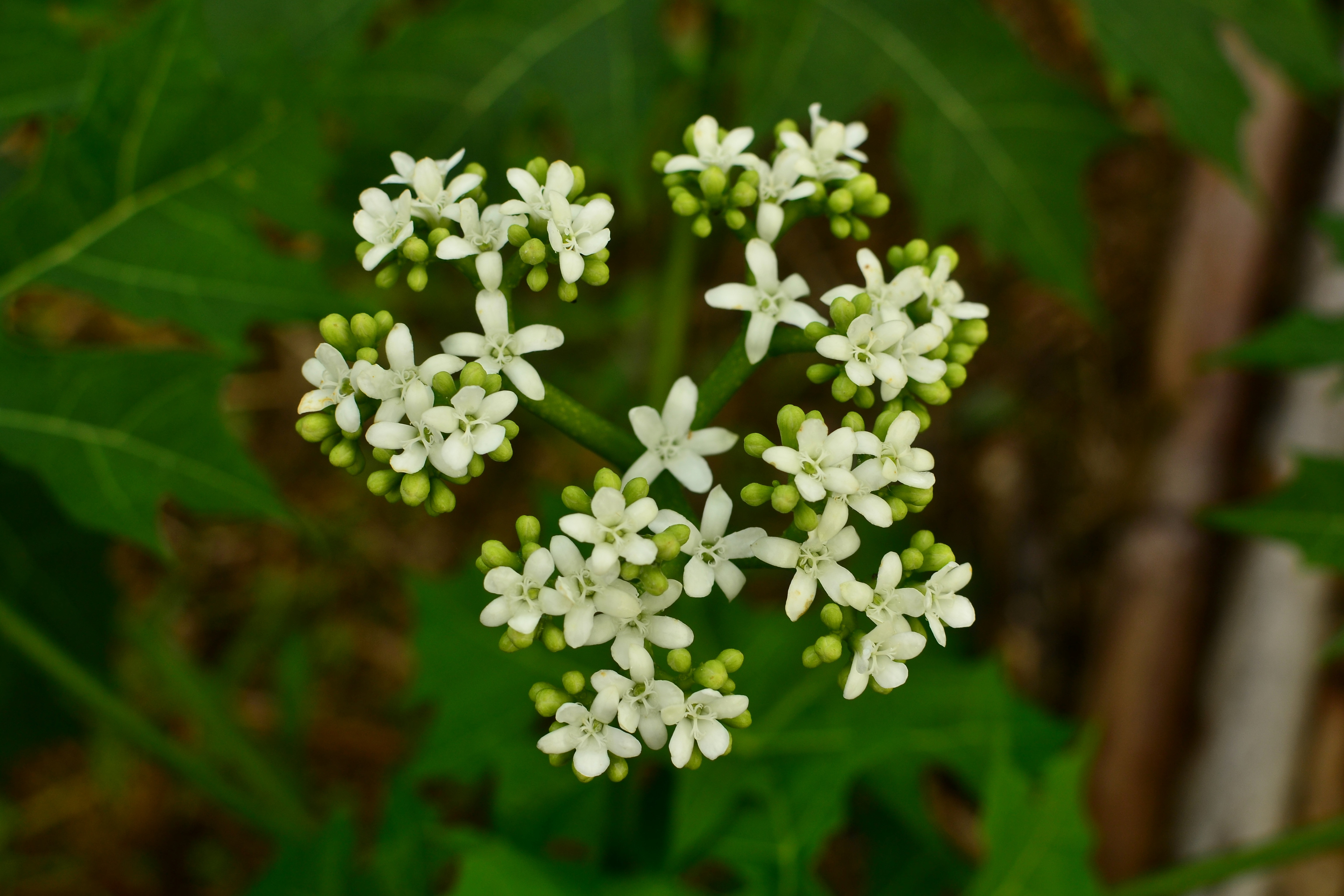 Propagation
Propagate spiny chaya by woody cuttings. You may either stick into the soil or just leave large trunk pieces on the ground and they will root. Use cuttings 1-3 feet long.
Care
Spiny chaya is carefree. Stick it into the ground and wait for leaves to emerge and begin consuming! Be mindful of the small hairs on the leaves that cause irritation, so don't plant this in a high traffic area where you would potentially bump into the leaves on accident.
Eating
Harvest and prepare spiny chaya wearing gloves, to prevent being poked from the spines. The spines disappear with cooking and leaves do not reduce much in size once cooked. Spiny chaya contains toxins in the leaves and must be cooked for 5-15 minutes before consumption to cook out the hydrocyanic glycosides. I have also had a delicious 'kimchi' that uses this plant as the only source of greens in the ferment. The leaves are cooked first then cooled and fermented.
Where to obtain planting materials
This plant does not grow from seed; you'll need to find someone growing this plant to get woody cuttings. This plant is much less common than the spineless chaya that everyone seems to be growing, therefore, it may be difficult to find.
My Garden
I've known about chaya as long as I've been in the tropics, but I have never had good luck with spineless chaya growing here for some reason. I recently learned about the spiny variety and got to observe its growth habit and consume it while spending some time on the dry side of the island. I brought it over here to see how it grows in the wet environment. So far its growing and putting off a few leaves, they have only been in the ground a little while so they haven't taken off just yet. I am not able to fully report how it likes the wet, but I've read they can handle wet and that it takes them a little time to develop their roots before getting really vigorous. The goal is to grow this around my fruit trees for an easy constant source of mulch for them and an easily obtainable food for me. The waiting game begins!
Happy Gardening!