Description
Turmeric, Curcuma longa, or 'olena, is a potent perennial spice, dye, and medicinal plant. The plant grows 3 feet tall and creates edible spicy rhizomes. This plant is high in anti-inflammatory properties and is widely known to curb or completely cure arthritis within a few months of regular use. This plant is highly ornamental with big green leaves and a very showy flower!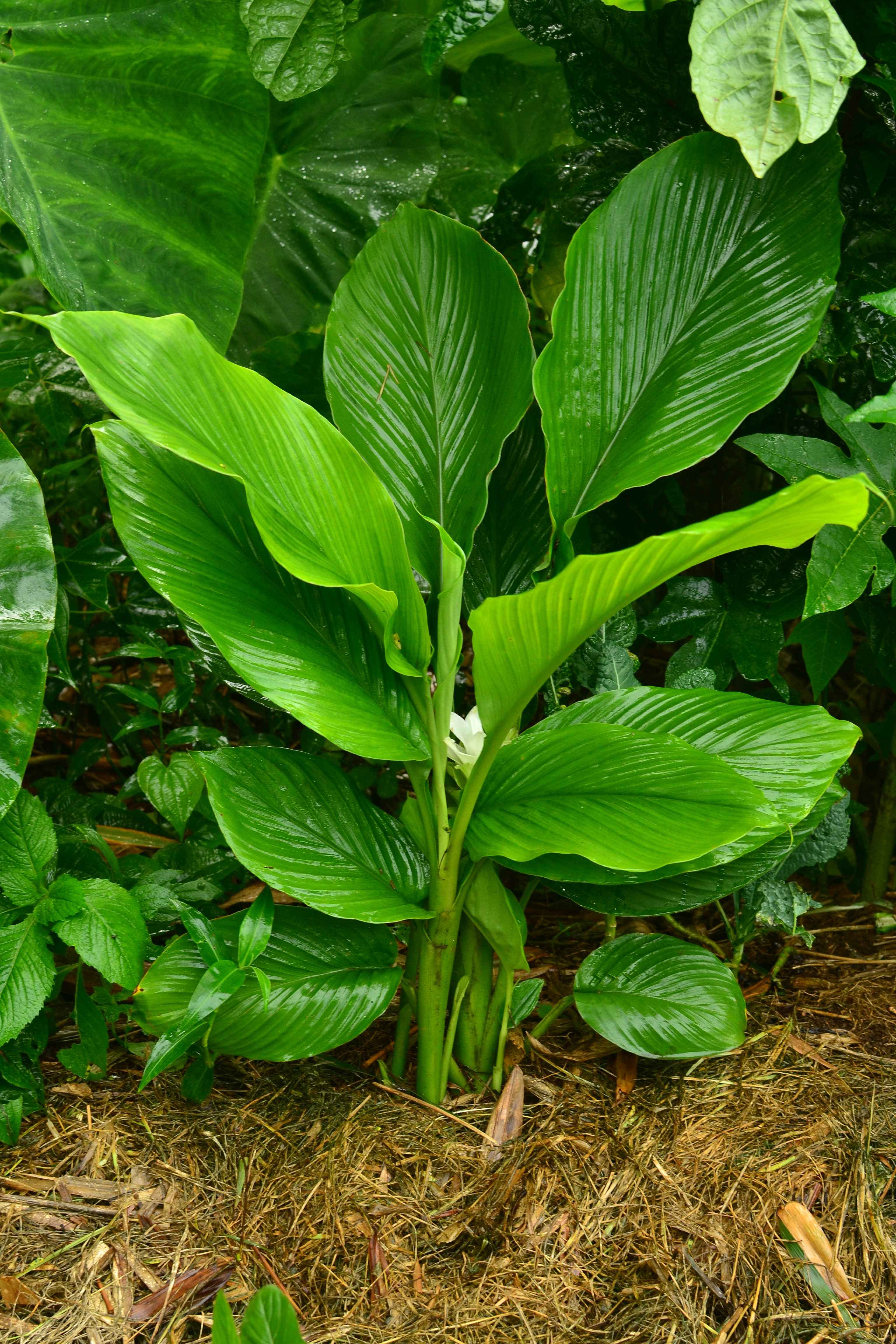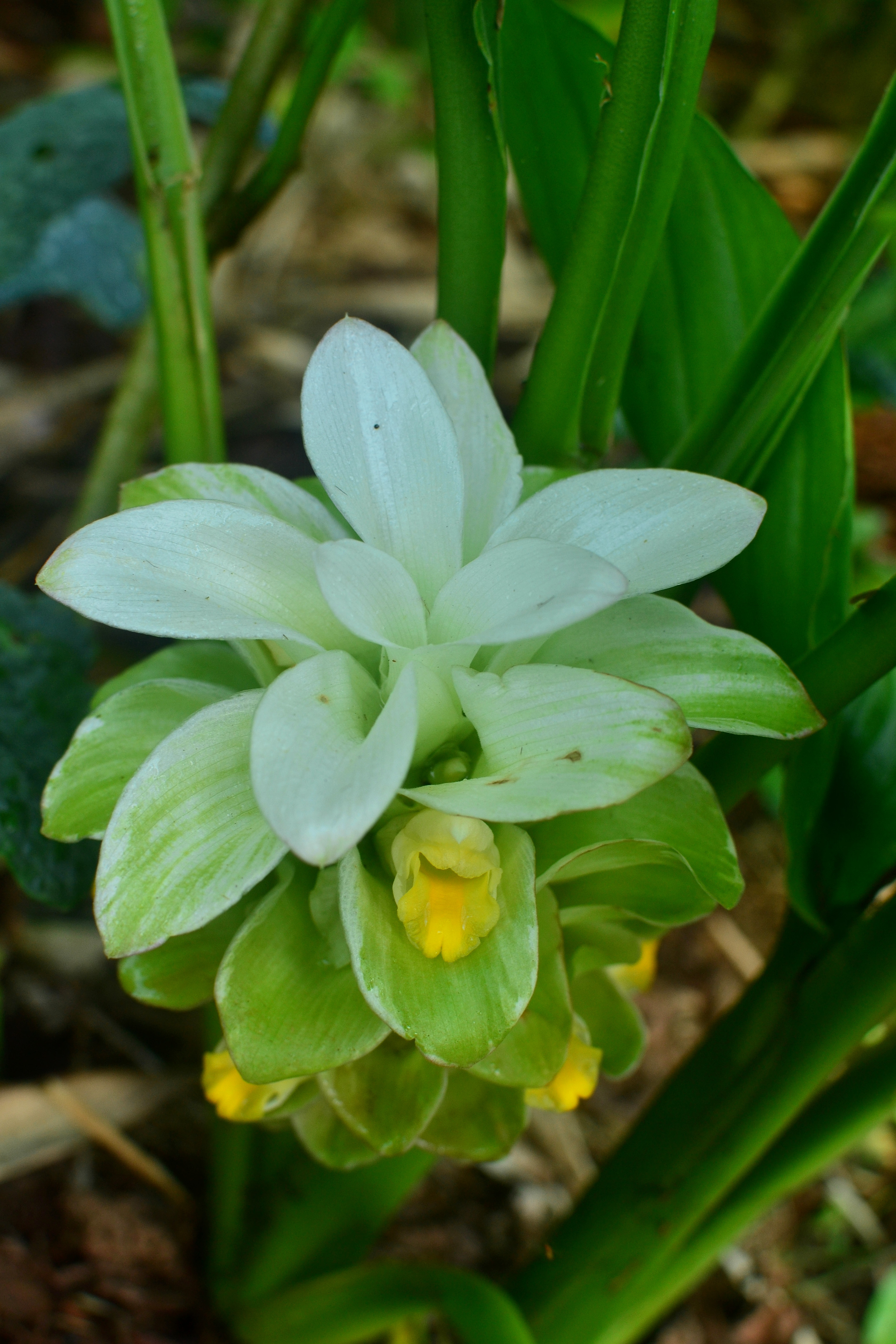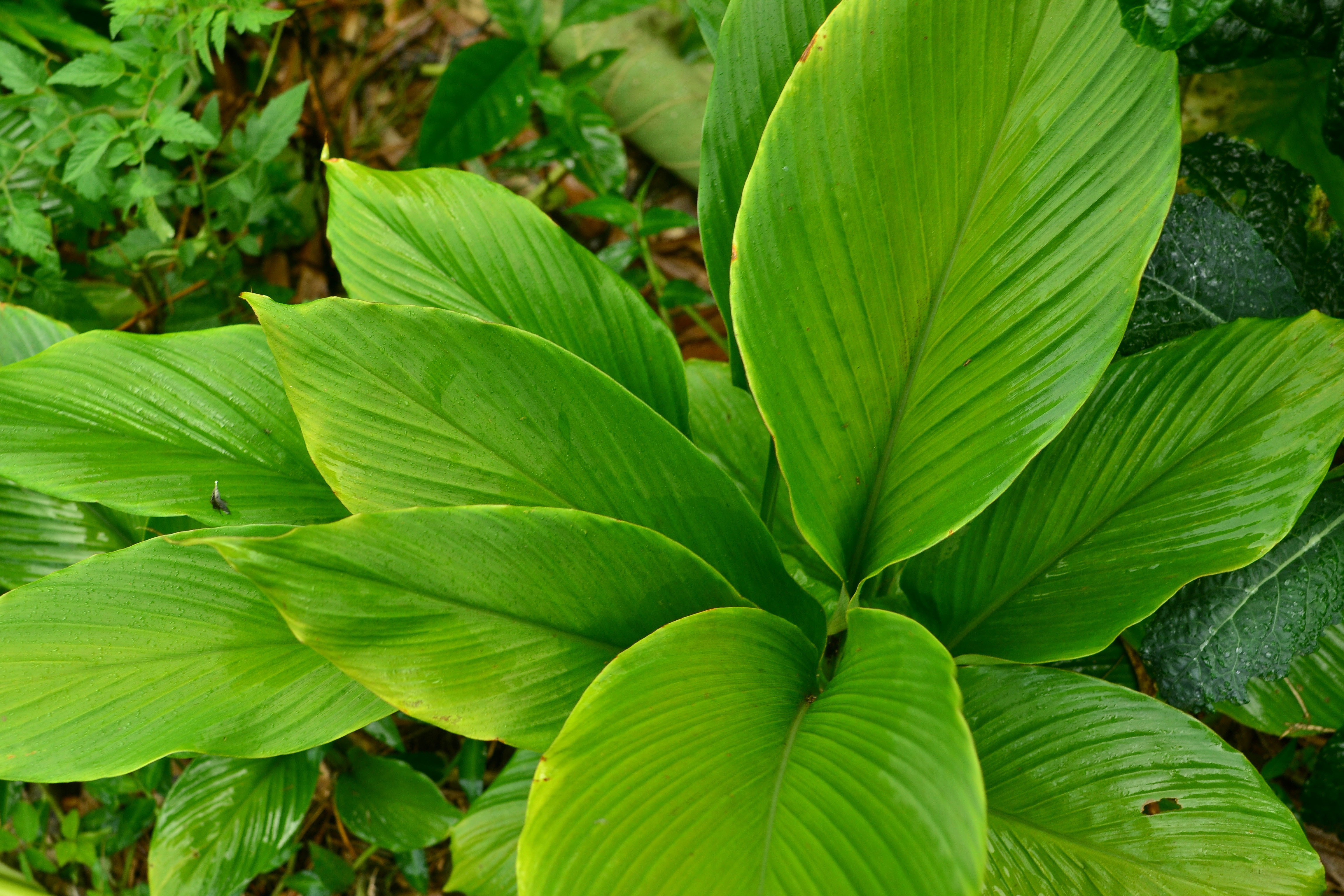 Propagation
Turmeric is propagated from small pieces of rhizome, or modified stems. Turmeric does not produce seed.
Place 3-6 inch pieces of rhizome twice as deep as their diameter into the soil in the early spring. And then await emergence. You can also wait for shoots to grow on rhizomes you have saved in a cool, dry environment and plant them once the shoots appear.
Care
Turmeric is commonly grown like an annual, and has a natural die back/dormancy phase during winter when leaves die completely. Shoots will reemerge in spring and come back to life.
Make sure soil is high quality and not too rocky for ease of harvest and for larger rhizome production.
Once the leaves have disappeared, the harvest can begin. You may dig up the whole root mass or dig roots as you need them. If you live in a dry area, digging up the whole plant isn't an issue, but in a moist humid environment, I prefer to leave in ground and harvest as needed to avoid losses due to moisture on stored rhizomes.
Eating
Fresh leaves are used as an herb, and young shoots and inflorescences are boiled as a vegetable in some places.
The main use of turmeric is for curries and spicing, but I enjoy a simple tea to give me my regular dosages of medicine. Turmeric needs to be combined with black pepper in order to increase absorption into the body. The spice is very potent so a little goes a long way, and commonly will stain your cutting board and knife.
Tea recipe: boil ½ gallon of water, add 2-3 inches of coarsely chopped turmeric once water has boiled (with or without skin). Add pepper if desired, or drink tea while you are eating a meal with pepper added. You may simmer roots for 20 minutes, or simply add turmeric chunks and allow cooling on its own (usually over night). Strain and drink a cup a day! May refrigerate or leave at room temperature.
Where to obtain planting materials
Turmeric is commonly sold at plant sales and there are a few different varieties sold here in Hawaii. There is the common yellow turmeric, white turmeric, blue turmeric, and black turmeric.
You may also get some turmeric at the farmers market or grocery store and leave it on your counter until it sprouts and plant that.
Or of course ask a friend for some bits of rhizome, if someone has grown the plant for at least one life cycle they will have plenty of material to share!
My Garden
I've grown turmeric ever since I've lived in Hawaii. My first harvest I found in the forest where I was living, and harvested many pounds and I spread that around everywhere. I now have turmeric growing in almost all my zones. I've made dedicated beds so I can have an easy harvest. I've also stuck rhizomes in many places just to plant sprouted bits. The farm I am staying now has turmeric growing in many places in very diverse polycultures and in the early stages of succession in multi-diverse food forest/agroforestry systems. What a beautiful and useful plant to spread everywhere!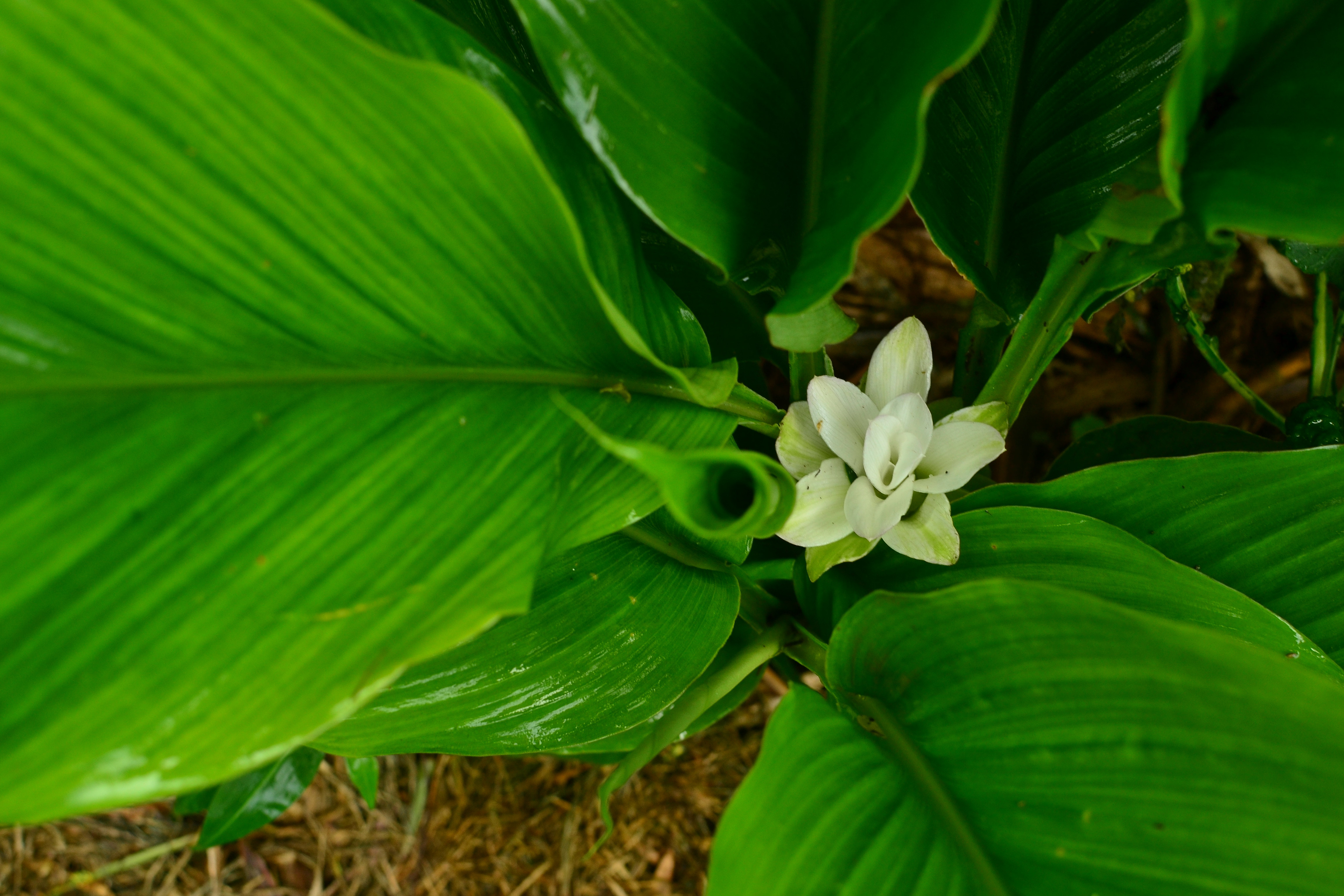 Happy Gardening!