Description
The Hawaiian Cocktail Pepper, Capsicum chinense, is a highly productive perennial sweet bell pepper. The peppers start green and turn to deep red (sometimes yellow) as they ripen. From my observations, this is a hot pepper that has been domesticated to no longer produce the heat; when you open a pepper you get that scent of heat but no bite when you eat them. These pepper plants can live about two years and grow 2-3' tall and 3-4' wide.
Propagation
The Hawaiian Cocktail Pepper, like most peppers, is grown from seed. To harvest a pepper for seed, I allow some of the largest peppers on the plant to stay on the plant until the peppers have slightly shriveled. Then, I will open it up, eat it, and save the seeds for planting. Check out the seed propagation blog for more info on starting seeds.
Rumor has it that this pepper will grow from cuttings and can potentially be grafted onto other rootstocks. I do not have any experience with this, yet.
Care
These are very carefree pepper plants. Grow in some shade, full sun, out of the rain, or in full rain. Regularly harvest peppers for stimulation of the plant. Cut off dead branches and occasionally you can give it a heavy pruning, leaving just a couple of main branches.
Eating
Harvest at any stage of ripeness; I usually wait for a least a little color to appear on the skin, You can leave them on for quite a long time and they will slowly wrinkle; at this stage they are still edible. Just don't allow them to go soft or you will miss your window to eat them.
Where to obtain planting materials
Get fruits from a friend growing this plant, or keep your eyes open at the farmers' market; I see these peppers sold all the time. That's where I got my original seeds.
My Garden
I've grown this pepper for a few years now; at this point most of my seeds are from my own plants, I did recently get some new genetics mixed in when I got a handful of peppers from a friend. You'll always want to bring in new genetics periodically so your plants do not weaken. I also recently acquired a yellow variety of this same plant (very exciting)! During the eruption my little potted pepper plant was hiding in my sun-house. This plant did not get watered for five months and survived regular doses of sulfur in the air. This pepper plant continued to produce for part of the eruption and when I moved back into the property, the plant was here waiting for me full of flowers. This is the plant in all of my photos for this entry. The plant is loaded with peppers (for the second time since September) and continues to flower and keep on going. What an amazingly hardy little plant. I shall continue to collect and spread these genetics.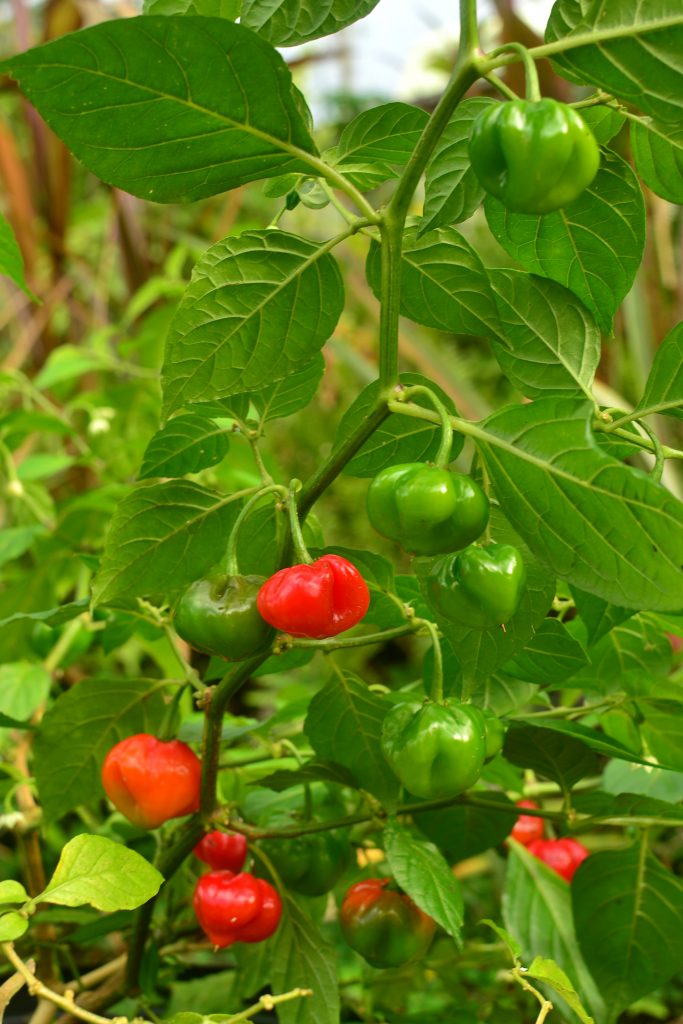 Happy Gardening!