Description
Poha, Physalis peruviana, Ground Cherry or Goldenberry, is a perennial garden berry that thrives with little attention or care. I have seen this plant thriving at 7000' elevation and where I live at 800', meaning this plant grows well all over Hawaii! This plant typically reaches 3-4 feet in height and spread, creating a nice mat of leaves and edible fruits. Poha is closely related to tomatillo and has the same papery husks, but the fruit itself is tart, sweet and delicious.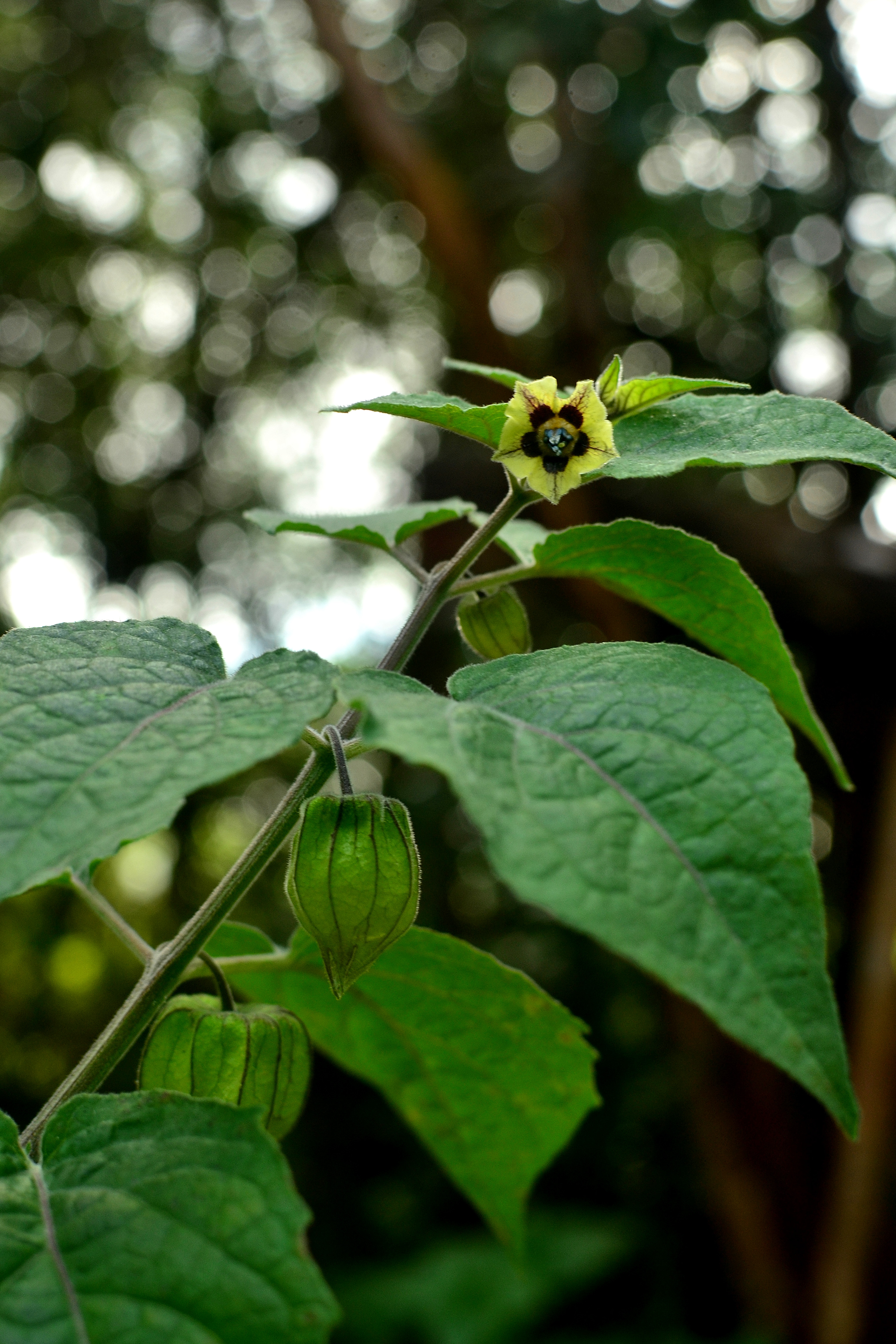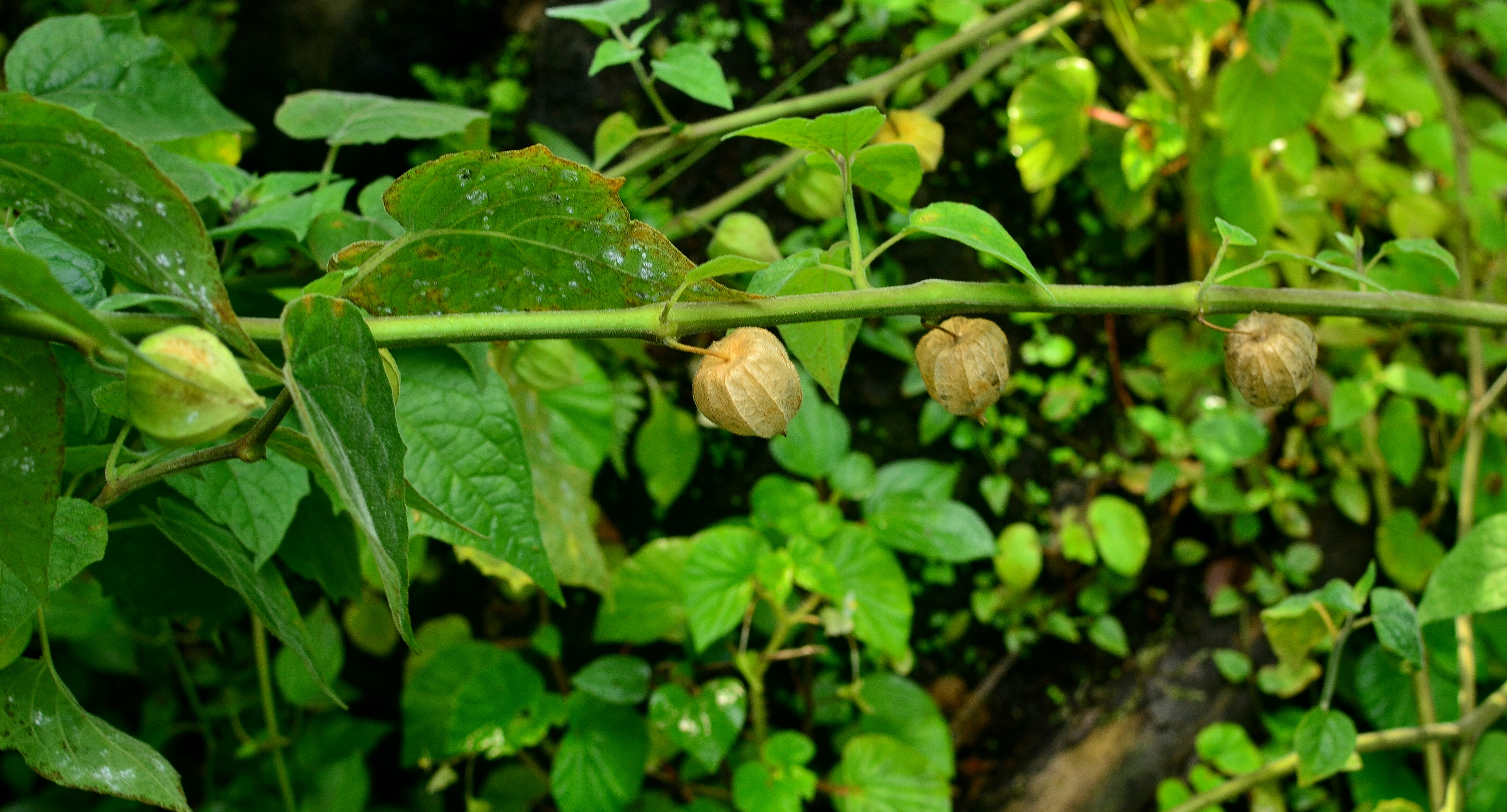 Propagation
Poha grows easily from seed or cuttings (Check out seed propagation for tips on seed).
Not all cuttings will root, seems about 1/3 of the cuttings will. So make sure to try multiple cuttings ensuring some will root. Or grab some cuttings with rootlets already established (look at the nodes).
Care
Poha grows well in full sun or partial shade.
Weed around Poha while it is getting established. Once it is large enough, it will take care of itself. Trellising would make harvest easier, but this could also make it more noticeable to the birds that love it, as well as preventing it from becoming a nice edible ground cover.
Poha thrives in poor soils, if you give them some nutrients they will grow even more crazily!! This plant is pretty weedy, which makes for a great food source. Seedlings may appear around your yard, decide which plants are in a good spot and encourage them.
Eating
The only edible part of this plant is the fruit. Harvest when papery sacks begin to brown and become slightly translucent. Their calyx acts as a protective layer, so they may be eaten even if picked off of the ground. I like to harvest them from the plant and let them ripen a few days until they've turned a green/golden color and become sweeter. You can make them into jams or juices or eat them raw. Berries kept in their papery calyx will store for a few weeks at room temperature.
Where to obtain planting materials
Grab some cuttings from a friend who is growing them in a similar climate to yours. Or keep an eye out at farmers markets and plant sales. They are a really common plant around here.
My Garden
I've been growing a single Poha for about two years. Originally, I had it planted in one of my garden beds. It would spread too much that I would constantly be pruning it have having to cut off flowers and undeveloped fruits just to keep it in its space. Making the harvest smaller and smaller. This plant wants space! Once I finally figured out a good place to grow them, I took some seed from my fruits and planted them. I ended up with four young healthy plants. I took these four plants and planted them about 2 feet apart around a lava feature. After about three months of being in the ground they started flowering and fruiting. I harvest about 50 berries weekly. As these plants get older they only produce more. I guess it's about time to start making jelly!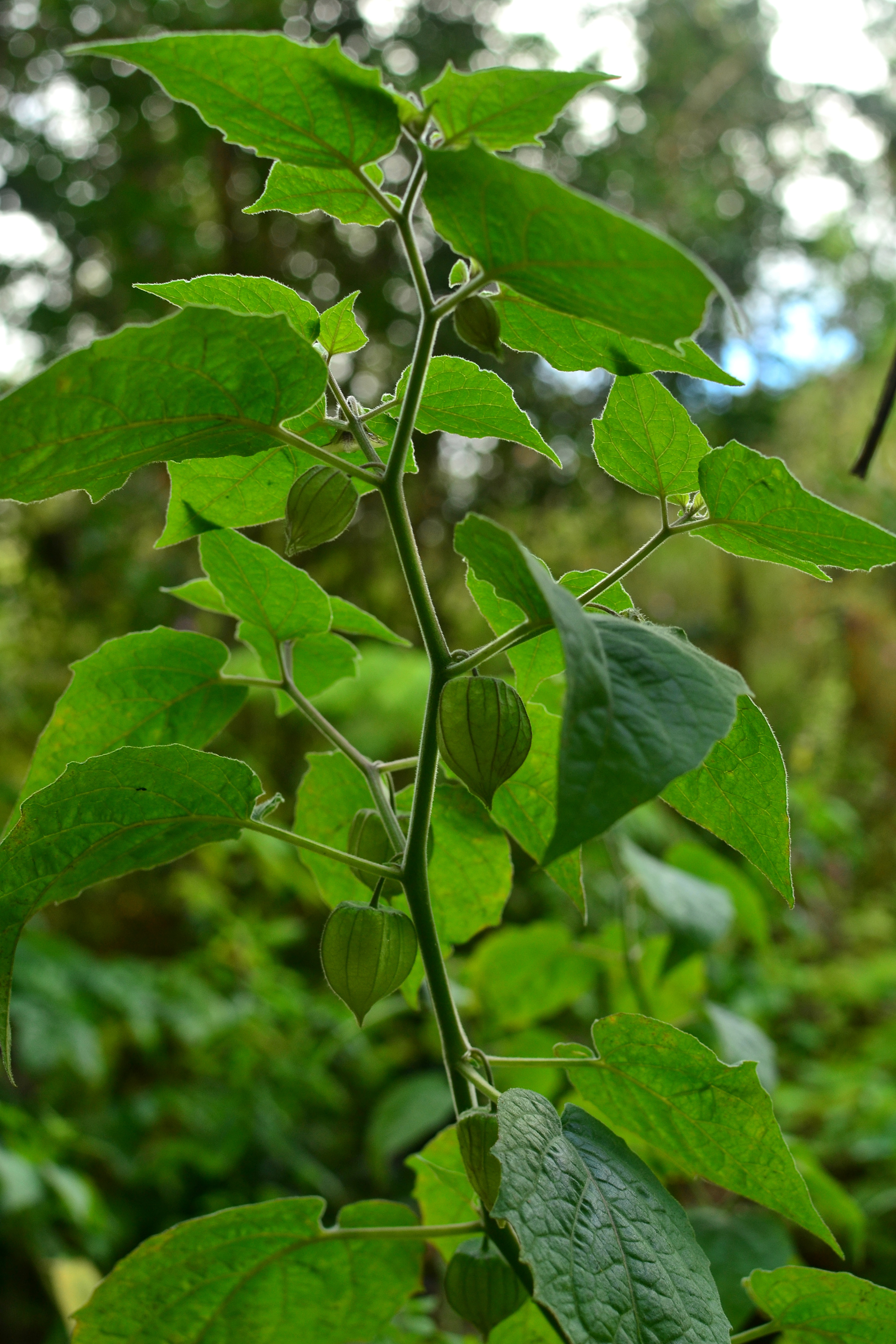 Happy Gardening!