Description
Rosemary, Salvia rosmarinus, is a highly potent perennial herb, with a long history of cultivation. Rosemary has the potential to grow up to six feet tall and wide; different cultivars may have differing growth habits. I prefer upright forms because I find them easier to maintain than low-growing sprawlers. Medicinal properties are attributed to antioxidant and anti-inflammatory compounds, which may boost the immune system and blood circulation. It is also considered a cognitive stimulant and can improve memory! Rosemary has an amazing aromatic smell and an interesting structure, too!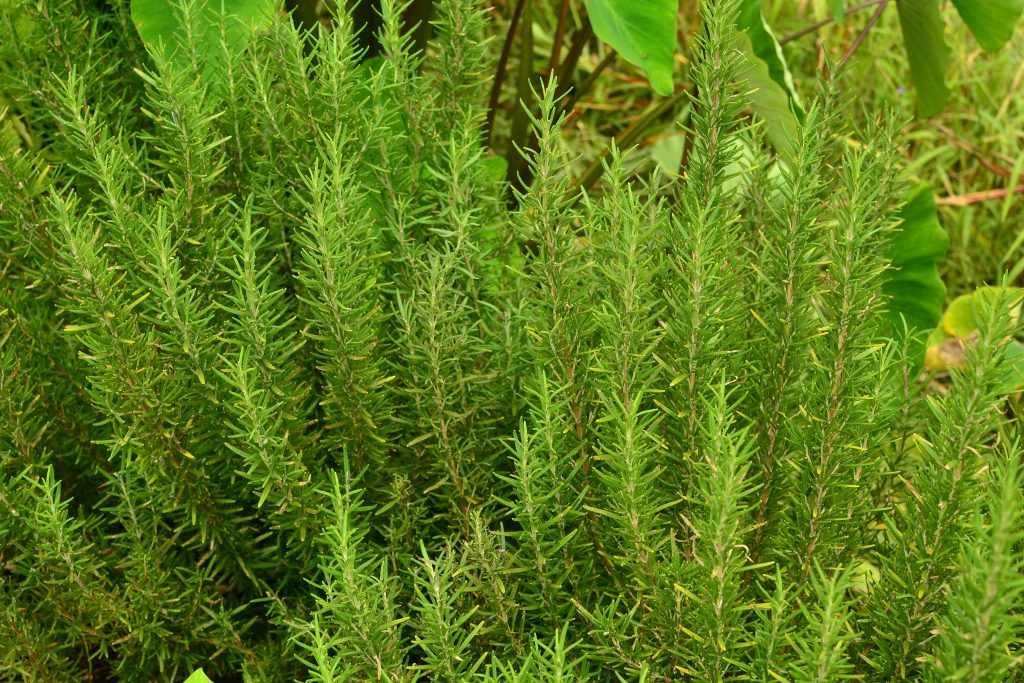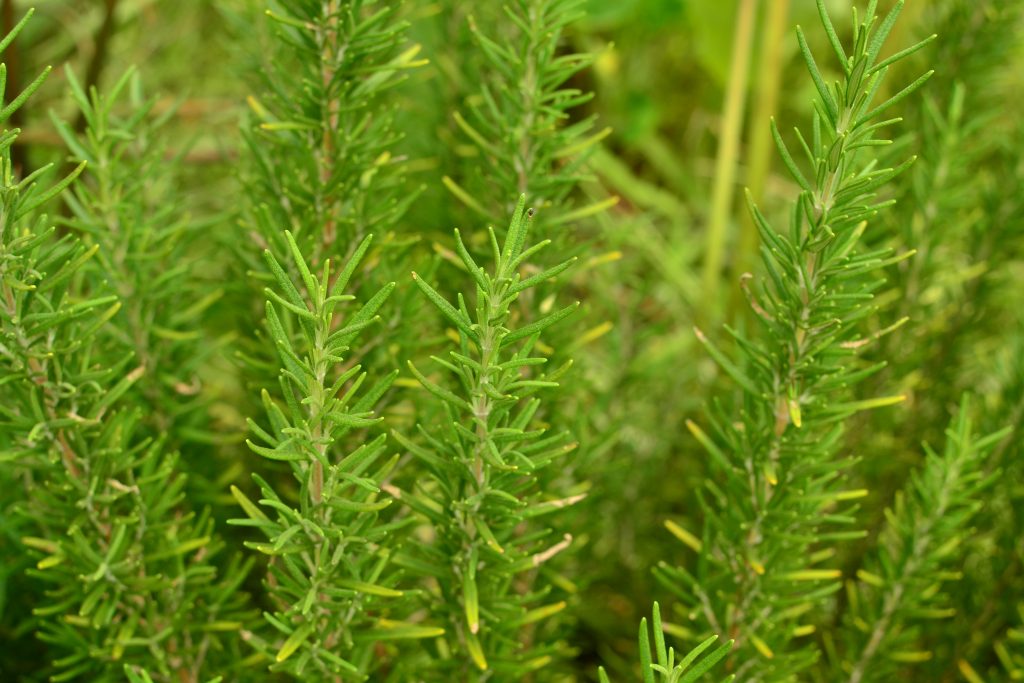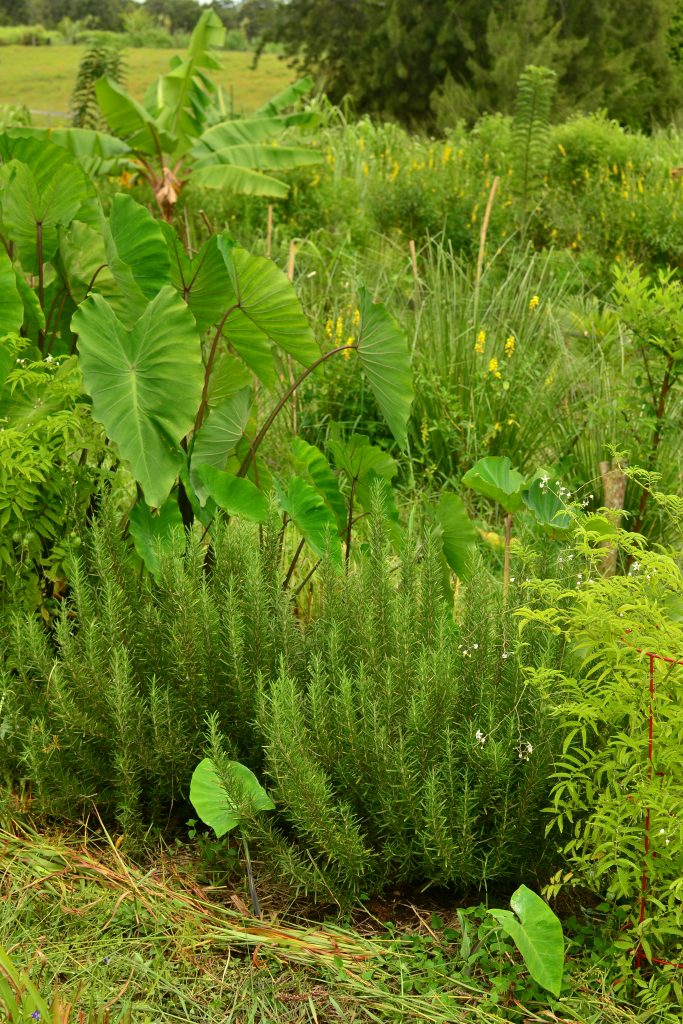 Propagation
Rosemary is propagated by cuttings. Use cuttings six inches long and strip off all lower leaves, leaving a few at the top. It can set seed, however, seeds often have low viability and can be very difficult to germinate.
Care
Rosemary prefers full sun. Once established, it is quite tolerant of most conditions.
Rosemary is from the Mediterranean region where conditions are typically quite dry. These conditions are very different from a wet tropical ecosystem, so a few techniques are recommended to allow it to thrive in the tropics. If you live in a wet zone, it is beneficial to add cinder into your planting hole to allow for better drainage, as rosemary cannot handle waterlogged conditions. Pot culture is common with rosemary as it allows one to create more desirable soil conditions and the plant can be moved out of excessively rainy weather, when necessary.
Eating
I harvest the youngest, most tender leaves and use them in the kitchen as an herb. I prefer to cook them rather than use raw because of its slight bitterness. Used as a savory seasoning on baked goods or roasted veggies is my favorite way to consume it.
Where to obtain planting materials
Rosemary is sold pretty much everywhere. Whenever possible, I find it beneficial to acquire propagation materials from a neighbor or other local source growing successfully, as this indicates a cultivar that will be more adapted to our climate.
My Garden
Growing up in California, I've always been around rosemary; it's in a lot of people's front yards where you can smell it as you walk by, and it's a common ingredient in many foods. I have fond memories of walking to school and putting rosemary in my pocket to smell all day long. Moving to Hawaii, I was shocked to learn it would grow here as well! I grew rosemary in pots for a few years in Puna (from cuttings from friends), and after moving to Hilo, I noticed one of my neighbors had a small hedge growing on their fence. Their planting inspired me to take my plants out of pots and stick them in the ground. Wow! I'm actually surprised at how they are thriving and growing much faster now. I added plenty of cinder into the planting hole and planted them in a slightly raised bed. Now, the real questions: how big will they get, and will they flower?
Happy Gardening!