Description
Luffa (Luffa spp.) or angled gourd is another useful multipurpose plant. The small immature fruit may be eaten and mature fruits, once dried, are luffa sponges, great for dishwashing or bathing! Like most cucurbits, the buds, flowers, young leaves and tender shoots are also edible. The fibrous interior of mature fruits can also be used as filters to remove oil from water. Although it is an annual, this plant lives for a long time, creating tons of fruit!
This is one of the few cucurbits I can grow successfully that doesn't get attacked by the pickleworm, and is virtually pest free, giving me a useful product as well as food. If you have trouble growing squash, cucumbers, gourds, or melons; try luffa and chayote (see previous post).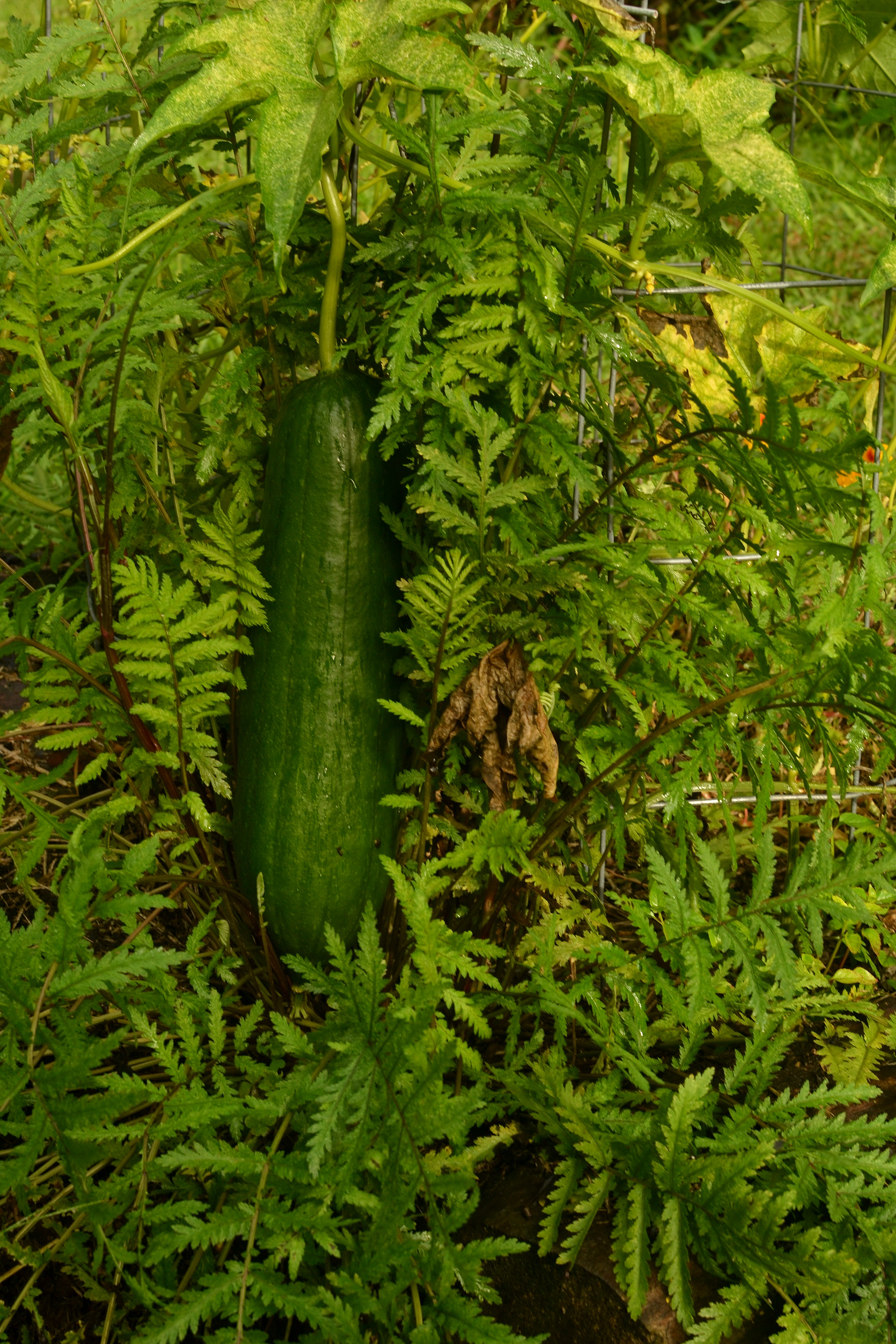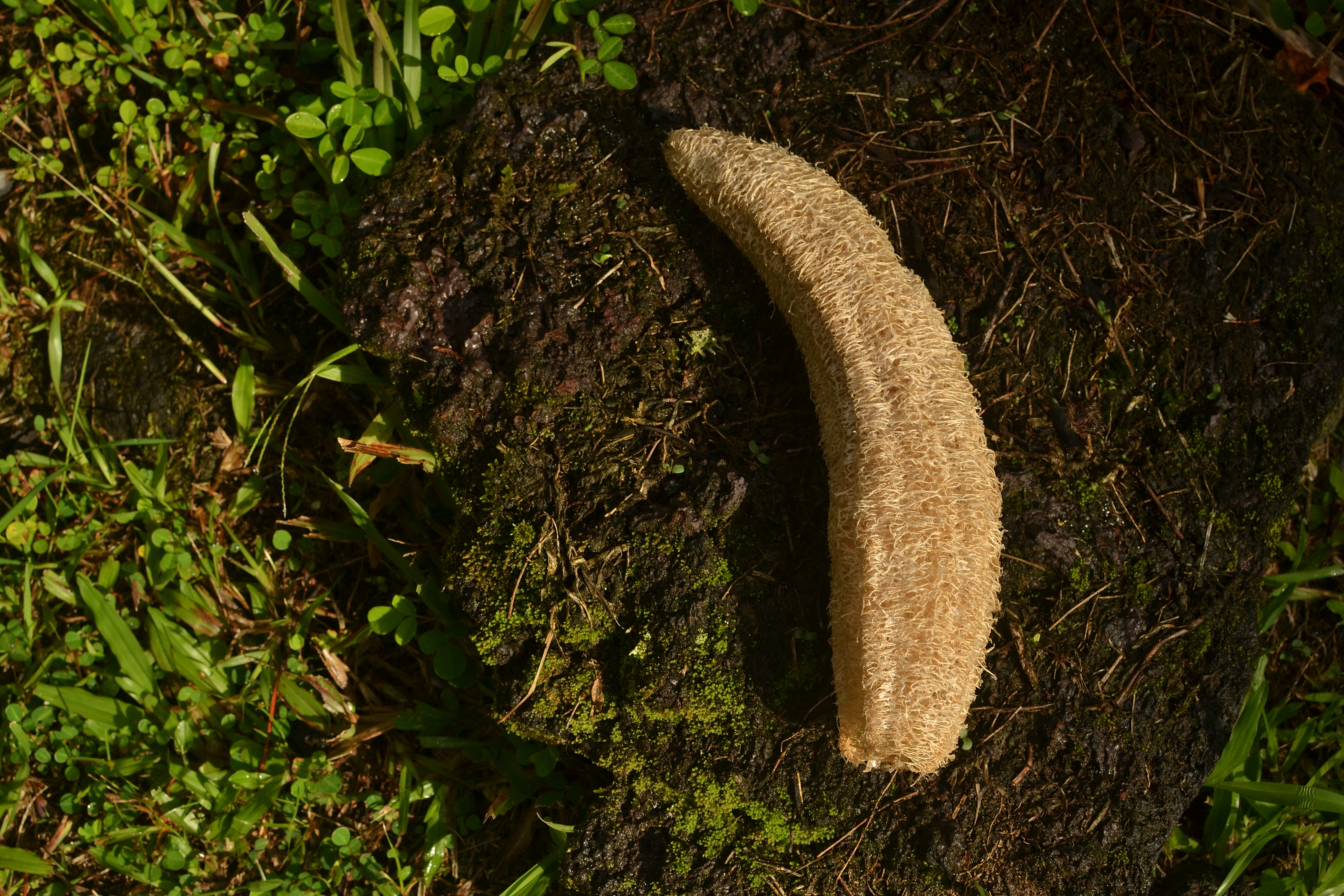 Propagation
Luffa is grown from seed; direct sowing works well, as does transplanting. If transplanting, put into the ground as soon as possible, as not to allow them to become root bound.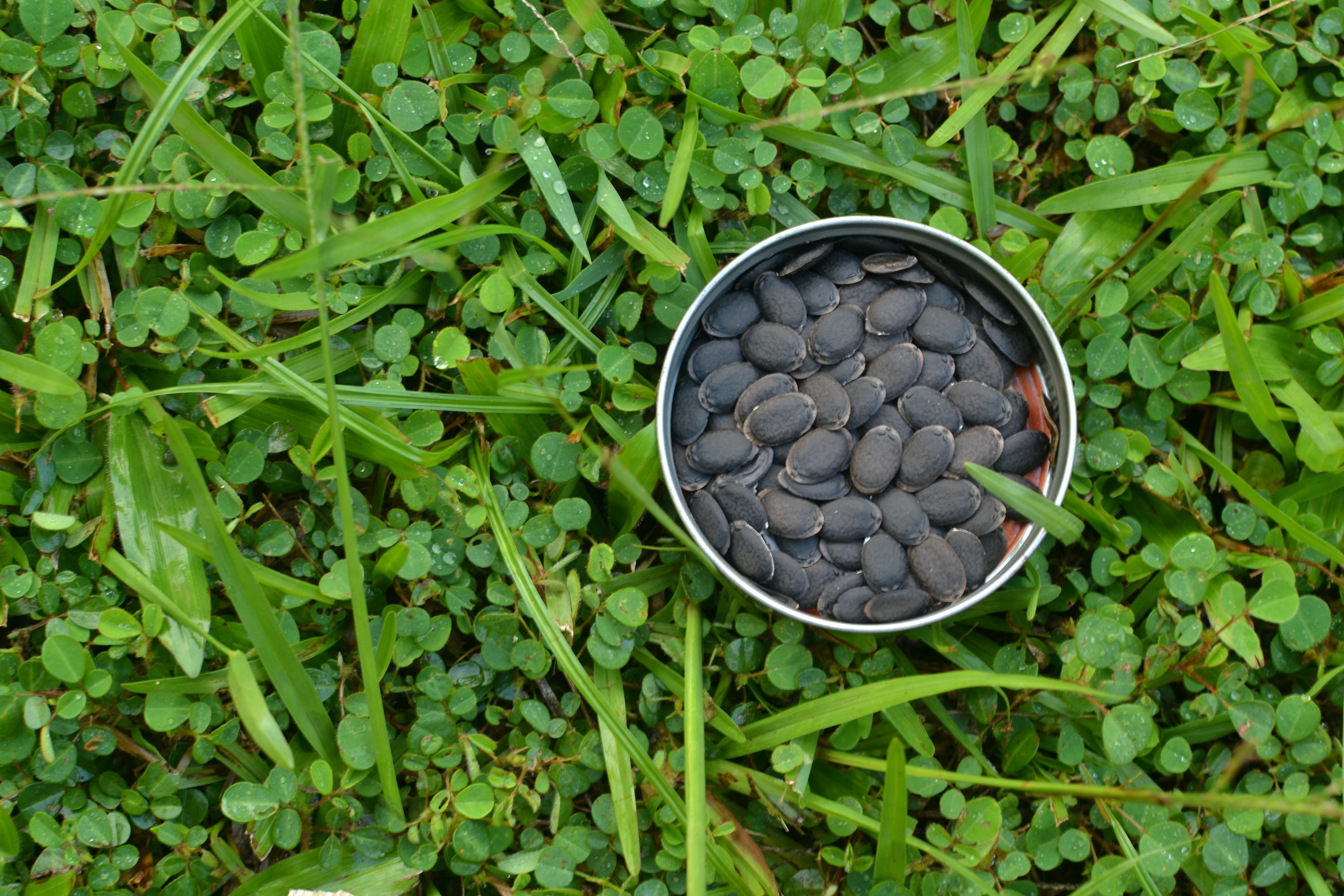 Care
This plant grows moderately fast, so give it someplace to sprawl, or climb and forget about it. Once you see prolific flowering, check periodically for young fruits, to harvest for consumption. If you plan to use them as a sponge, harvest when fruits are 1-3 feet long.
Fruits grown on a trellis, or allowed to climb, will become elongated, creating large straight fruits. It will be easily harvestable if grown this way.
If allowed to grow on the ground, fruits may become curved and create a more snake like shape. Fruits grown like this are harder to find for harvest, harder to prevent rot and check up on. Fruits growing directly on the ground should be lifted off the ground somehow; put on a rock or log/stick so moisture doesn't collect and rot out the fruit prematurely.
Eating
Young fruit (up to seven inches) may be eaten raw or cooked like zucchini. Larger fruits if still tender, must be peeled and cooked. Great for stir fry and soups.
Processing
During the dry season fruits will dry perfectly fine on the plant, however, during the rest of the year when we get constant rains, harvesting the fruit ensures product consistency.
This is how I process my mature fruits into sponges. First, harvest mature fruit when 1-3 feet long, a good indicator is to wait until the green fruit turns yellowish. Second, I leave the fruit on the dashboard of my car for about a week. Once the skin of the fruit is brown, crispy and cracks when you apply pressure, it's ready. Next, pop off the stem and some of the skin and smack around the fruit to knock loose the seeds; pouring them into a convenient place. Then crack and peel the skin off the fruit and use as a sponge!
Where to obtain planting materials
You could ask anyone growing luffa for some seeds, as one fruit gives at least 50 seeds, anyone would be happy to give them away. You could buy a luffa from the farmers market and take out those seeds and plant them. Or you could buy a seed pack online or at the local garden store.
My Garden
Like I mentioned earlier, this is one of the few squash I can grow successfully. So, I've been planting it all around the yard. First, I tried growing it as a ground cover, but it doesn't grow profusely enough to cover and shade the ground, and its always finding a way to sneak and climb up something! But the plant is delicate and has a moderate enough growth, that I can allow it to grow up some trees and around other places I can maintain, but allow to grow on its own. It is also an annual, so it will die back and allow the tree to grow without the stress of a climber once the squash has lived out its life-cycle. Fruits do get heavy on the vine, so make sure the vine doesn't climb young trees as it could snap branches. I grow my vines year round always having sponges and food. This is a great carefree plant that everyone should be growing. Who wouldn't want chemical free sponges, grown from home?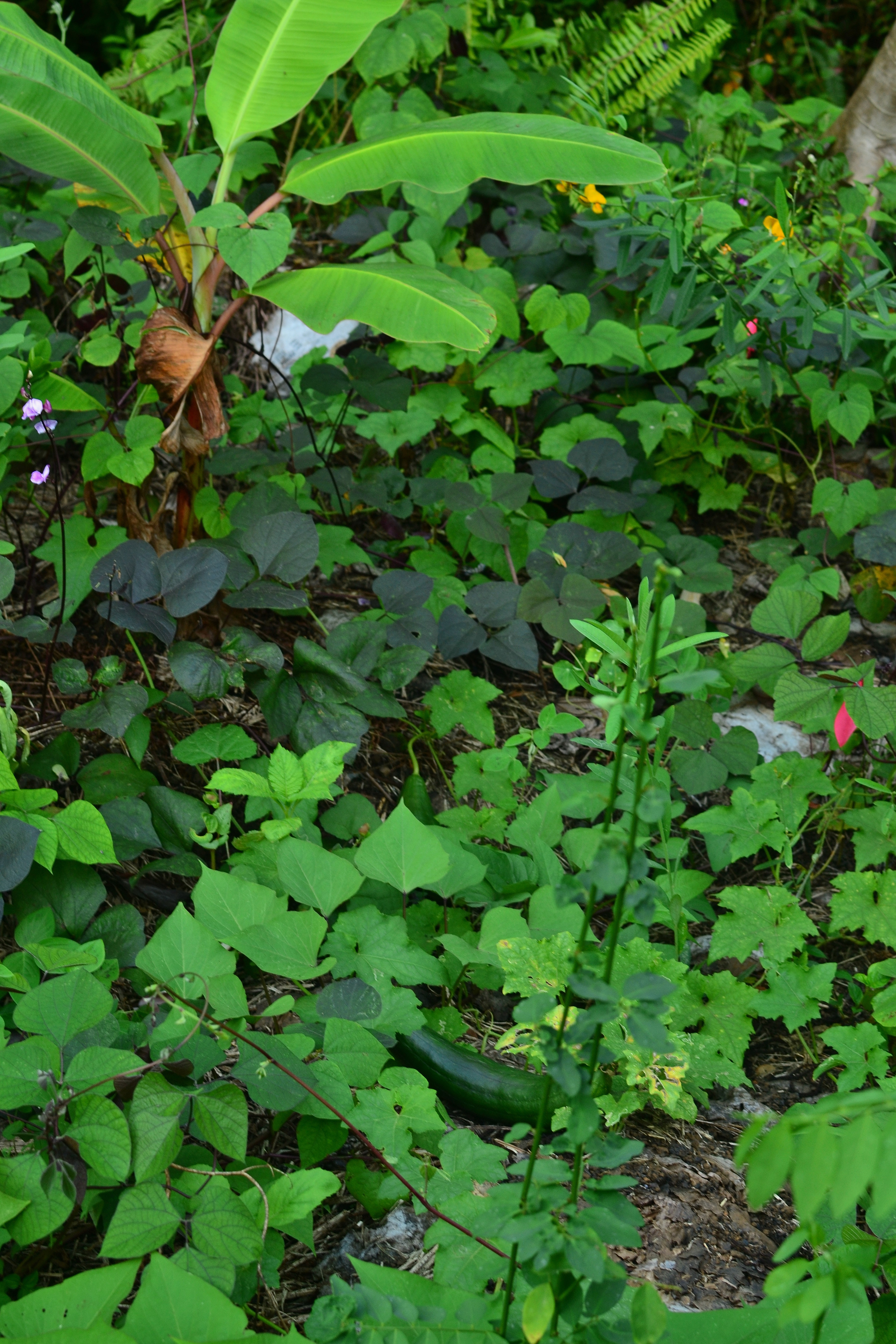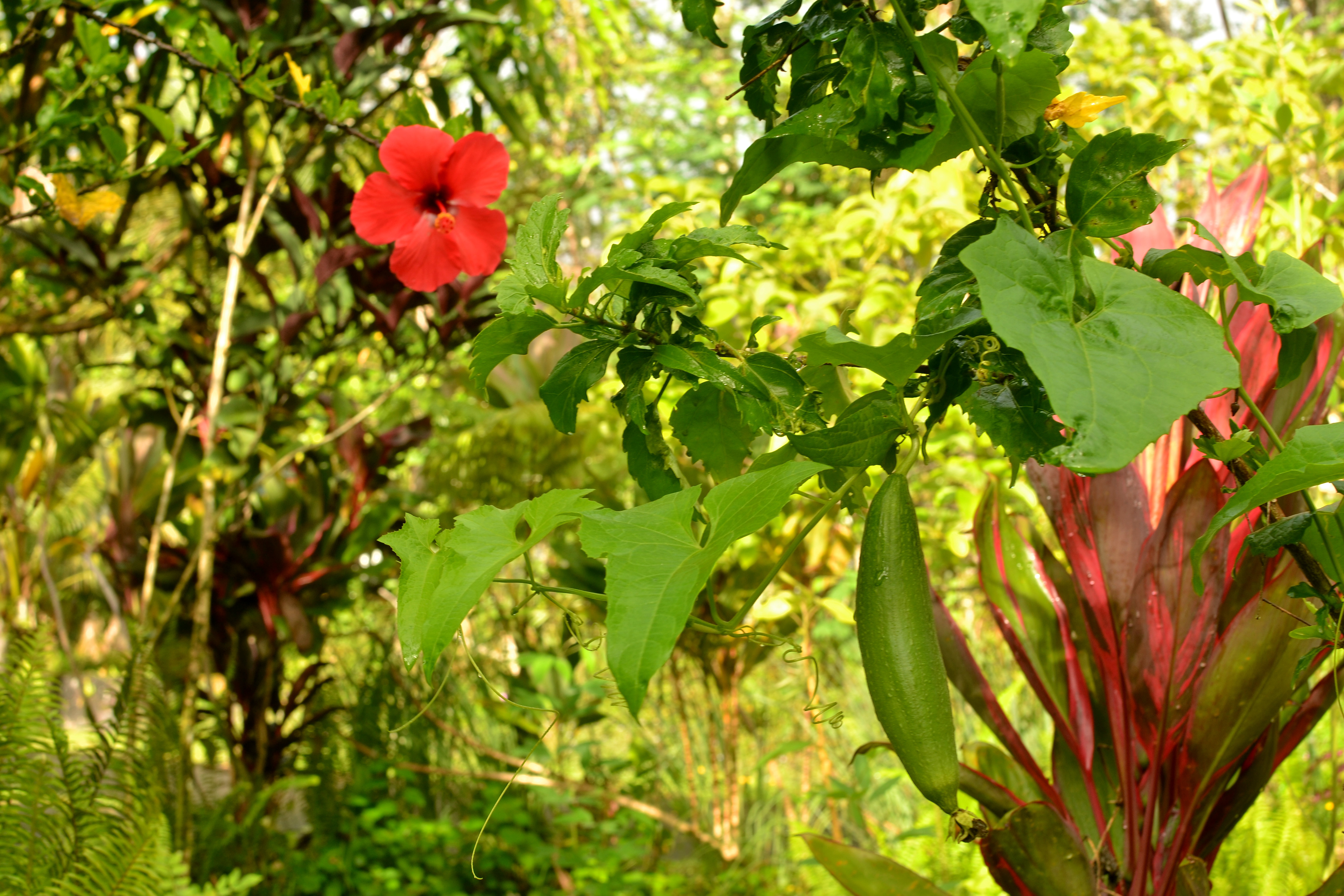 Happy Gardening!